Broad-Based Economic Relief Is Needed Across The Board
By Judith Bachman
The White House likes to say the nation is having a V-shaped recovery but we don't see it that way. Slide to the middle of the alphabet because K is where it's at. While some businesses and industries are rebounding, others are stalled. And there are secondary and tertiary negative impacts on some industries that have become more obsolete because we are working from home, traveling less, and social distancing.
Businesses have weathered deep recessions, including 2008, but there has never been anything quite like the COVID economy. The pandemic has called for new ways of thinking and novel approaches to leases, contracts, and overall good legal decision-making. As such, lawyers have had to get a quick education on what an economic tsunami looks like; we've gained unique insight that now informs our counsel.
As such, we can unequivocally say Rockland County needs a local economic recovery plan that lifts all businesses rather than vertical industries. As the saying goes, "a rising tide will lift all boats."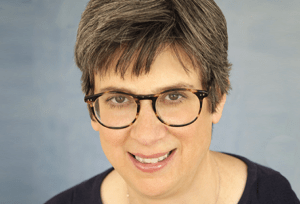 COVID appears to be having a "K-shaped" impact on local businesses. By K shaped we mean some businesses are flourishing while others are experiencing catastrophic downturns. If little changes, the K-shape trend is The K likely will continue indefinitely given the absence of a national stimulus plan.
Nationally, the dichotomy between up-trending and down-trending businesses is easy to see.  Compare Zoom, the ubiquitous video conferencing platform, whose stock price has grown more than 530 percent during the pandemic, with the AMC Theaters movie house chain, which announced recently it expects to run out of cash by the end of the year. Technology companies like Zoom have benefited from a disaster that has forced us to social distance ourselves while movie theaters are mercilessly handcuffed.
While this national K shape follows along predictable lines of how industries were affected by COVID-necessitated shutdowns, locally we see an even more exaggerated K shape in businesses' fortunes.
To be sure, there are local businesses that match the larger national trends. Local landscapers, home improvement contractors and retailers, swimming pool companies, food manufacturers, and cybersecurity providers have done well as people spend a great amount of time working and staying at home. Local businesses in sectors hurt by the pandemic precautions have suffered; those hard hit locally include gyms, restaurants, and entertainment venues.
What is important to recognize though is that beyond these predictable impacts of the pandemic precautions, are some surprising secondary economic effects.
Local businesses which were not subject to COVID closures have still suffered a negative ripple effect. Doctors, car mechanics, process servers, and check cashers have suffered a significant decline in revenue.  At first glance, for example, one would not expect a dog-walking service to be hurt in the pandemic. But with a huge wave of people either working from home or newly unemployed, many dog owners no longer need a dog walking service.  One New York dog walking business that had revenues of more than $2 million in 2019 has now lost more than 90% of its revenue with the stay at-home trend.
Because these secondary economic effects are often unanticipated or unseen, economic recovery program must take a broad approach to ensure that every impacted business has access to relief.  We would like to see, for instance, a program offering grants to any business for commercial rent payments rather than a rescue package for only those in one type of business. We believe that a wide-ranging program is the only way to change the current exaggerated K shape of the local economy.
Judith Bachman is the founder and principal of The Bachman Law Firm PLLC in New City. judith@thebachmanlawfirm.com 845-639-3210, thebachmanlawfirm.com