More than 1,000 lawsuits on business interruption coverage have been filed since March 2020
By Judith Bachman
At the onset of the coronavirus pandemic, many entrepreneurs and business owners hoped their business interruption insurance policies would cover losses incurred by the state mandated shutdown. While some businesses remained operational as "essential businesses," many ground to a halt. At first glance, insurance policies didn't give businesses any relief but a tsunami of legal challenges may change the tide.
Scrambling to understand what would happen next, businesses owners reached out to their insurance brokers. Many were told no coverage would be available because policies are designed to cover income losses associated with physical damage such lost income following closures due to flood or fire.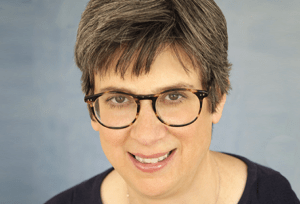 Brokers nearly universally assumed a virus did not qualify physical as physical damage.
Despite early indications that interruption insurance polices would not be a safety net, we previously wrote here that filing a claim would still be prudent and advisable. We believed that such a strategy would allow policyholders to preserve their rights and potentially wait out the results of an anticipated wave of class action insurance litigation.
The theory we expected to see pressed was based on prior cases, like those after 9/11, where courts had found that noxious air particles could constitute property damage and result in coverage for associated business income losses.  If courts applied the theory that virus particles were physical damage, then coronavirus claims would be covered under business interruption policies.
Lo and behold, we are now witnessing a wave of litigation challenging the essence of insurance policies roll in.
More than 1,000 lawsuits on business interruption coverage have been filed since March 2020. Not surprisingly, among this slew of cases, we've seen mixed results on whether the coronavirus constitutes physical damage.
The strongest decision in support of coverage came from a federal court in Missouri in a lawsuit against an insurer by a group of restaurant and retail stores owners.  The plaintiffs had argued that the virus "is a physical substance," that it "live[s] on" and is "active on inert physical surfaces," and is "emitted into the air" and that the virus "renders physical property … unsafe and unusable," and that plaintiffs "were forced to suspend or reduce business" at the covered premises because of that damage.   The court found that with those allegations of physical damage from the virus, the plaintiffs were entitled to coverage for their losses.
On the other hand, other recent cases hold that COVID-19 does not satisfy the direct physical loss or damage requirement to qualify for coverage under a business interruption policy.  One judge in New York just ruled, "[The virus] damages lungs. It doesn't damage printing presses." Judges in Michigan and Washington, D.C. have likewise found that business interruption policies do not cover losses from the virus because there was no physical damage to the business.
With this split of decisions between judges, there is no consensus as to whether coverage exists for pandemic caused business interruption losses.  Business owners who have submitted claims should remain in touch with their brokers and counsel as the case law develops.
Judith Bachman is the founder and principal of The Bachman Law Firm PLLC in New City. judith@thebachmanlawfirm.com 845-639-3210, thebachmanlawfirm.com