Launching Amid A Pandemic Requires Organization And Guidance; More Than 350 New Businesses Registered Since March
By Judith Bachman
You can't take the entrepreneur out of the entrepreneur. Sure the pandemic has slowed down some, ripped the carpet out from others and shuttered doors for others. But the great American spirit is and has always been about perseverance. As a nation, we prove time and again we are the "comeback kid".
We see that right here in Rockland County, where there has been a wave of new ventures including the opening of The Henry in Nyack, 7-Eleven in The Palisades Center, as well as a home-grown sneaker company, a retail garden shop and more.
The pandemic has forced business owners to think about their next steps – and for many that means taking on a new enterprise or moving forward with one that had been in the works prior to COVID.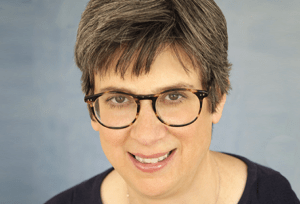 We see a flurry of new businesses nationwide. Y Combinator, a prominent startup accelerator program, witnessed a nearly 20 percent increase in applicants recently. According to the New York times, there were more than 500,000 applications for new EIN numbers – an initial step in the formation of a new business – from mid-March to mid-May.  In Rockland County, more than 350 individuals have registered new businesses with the County since March.
There are plenty of storied successes of ventures rising from the ashes of a burning economy. In the midst of the Great Recession, business behemoths Lyft, Uber, Pinterest and Airbnb were born. Hewlett-Packard started during the Great Depression. General Electric was founded amid the stock market crash of the 1870s.
Why does the entrepreneurial trend make sense in an economic downturn?
One way for workers to avoid or shorten stints of unemployment is self-employment.
Starting a business can be a viable alternative to wage work. Selling your own goods or services creates a source of income that could grow over time. Owning a business has the additional benefits of independence and increased job satisfaction over wage work.
Studies show a propensity for the unemployed to become entrepreneurs, according to a research paper published by the Census Bureau after the Great Recession.
For new entrepreneurs to start off on the right foot, they must be mindful of both business and legal basics.
New business owners must choose ventures that meet a market need and be backed with adequate capital and experience. While business planning is always valuable, it is especially critical in the midst of an economic downturn.
The Small Business Administration offer a legion of free resources and volunteer consultants to support new entrepreneurs (and experienced ones, as well).  Locally, the SBA, can be reached at https://www.nyssbdc.org/centers/centers.aspx?centid=25 or 845-356-6065.
Beyond the business basics, new entrepreneurs must spend the time and money to set a proper legal foundation for their business.  Businesses should be established as a formal separate entity, either a corporation or limited liability company, to help insulate the owner's personal assets from business losses.
Setting up a corporation or limited liability company can be done fairly inexpensively and quickly but requires the guidance of both an accountant and attorney; choosing the wrong form of entity, omitting a step in formation or business documents, or missing a tax consideration can doom a business before it ever starts.
Judith Bachman is the founder and principal of The Bachman Law Firm PLLC in New City. judith@thebachmanlawfirm.com 845-639-3210, thebachmanlawfirm.com