Boards Should Revisit Governing Documents To Cover Covid-Related Policies
By Judith Bachman
We're only human, doing our best to live by best practices as the coronavirus pandemic wears on. New York has done a good job to flatten the curve and many of us are wearing masks but disciplined behavior is sometimes hard to maintain and nowhere is this more apparent than in condos and co-ops.
You'll see a building maintenance worker with a face mask draped low around his neck, a gaggle of neighbors socializing in a building lobby, a crew of home remodelers troop in and out of a unit being renovated.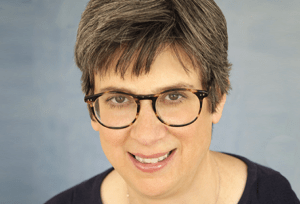 Hard as it may be to keep up the fight and police lax behavior, condominium and co-operative boards must remain steadfast in enforcing public health and safety rules.
When Governor Cuomo mandated face mask use in public places, the mandate applied to common areas in condominiums and cooperatives such as the lobby, laundry room, and hallways. Likewise, it is incumbent upon a condominium or co-operative board to enforce the face mask mandate to its full extent.
Condominium and co-operatives must embrace their authority and enforce public health rules.
The authority of a condominium or co-operative board to enforce the regulations is written in the entity's governing documents, for example its by-laws or proprietary lease. These governing documents set the rules on how property can be used and how the board will manage it. Typical governing document provisions set out board member qualifications, procedures for meetings and voting, and restrictions on the use of the units and the common areas. For example, condominium bylaws will allow unit owners to keep pets or whether they can sublet.
Because these governing documents were drafted well before the pandemic hit, many of the necessary adjustments, like closing building gyms or imposing lobby face mask mandates, were not covered in the governing documents.
Nevertheless, in the face of the public health emergency, boards relied on general language in the governing documents, e.g., "the board shall set the hours of the common areas," or "apartments shall be used in compliance with applicable law," as the basis for Coronavirus building restrictions.  These general provisions provided adequate grounds for boards to take the steps mandated by public health orders.
To fortify their ability to take future action, condominium and co-operative boards should consider amending their governing documents now.  Amendments might include provisions for virtual board meetings or the power to fine unit owners for
violating federal and state health regulations, and restrictions on apartment alterations.
Boards should review the governing documents themselves, for the procedure for amendment may require approval by a majority of unit owners.  Once the amendments are in place, the board will have a fortified footing to act in everyone's best interest.
Judith Bachman is the founder and principal of The Bachman Law Firm PLLC in New City. judith@thebachmanlawfirm.com 845-639-3210, thebachmanlawfirm.com