Businesses Facing Demand For Refunds Must Review Policies
By Judith Bachman
Everyone wants a refund. They want an event venue to make good on a deposit for a bridal party, the travel agent to return the down payment for a cruise, a refund for lost months of a gym membership. Businesses in turn are gasping for breath – in cases like gyms, for example, they remain closed in New York.
It's an ugly tug-of-war brought on by the pandemic and it's not going away any time soon, especially in hard-hit industries like entertainment and travel. Businesses should do what they can to ease unhappy customers; at the very least be communicative. But due to loss of revenue and uncertainty going forward, businesses will find themselves duking out their differences with customers in court.
As we gear up for a potential second wave of the coronavirus, businesses should take proactive steps to stave off a new round of refund demands. It is imperative to review your standard contracts and adjust them as needed to shield against future liability.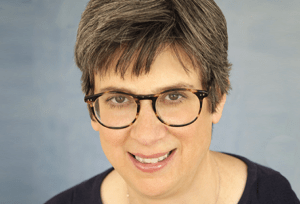 Businesses should broaden the way agreements describe what services or products are to be provided; this must be done to ensure that agreements are flexible enough to account for potential changes.  A tutoring company can, for example, broadly cast its services as educational instruction provided in person, remotely, on-line or otherwise. A manufacturer could have the language of a purchase order phrased to say it will provide a model of a product but give themselves the latitude to substitute a different but equivalent model. In essence, contracts must be more expansive, more flexible to protect for shifts.
Regarding customer prepayments, businesses should make clear what rights each party has to those prepayments if the delivery of services or products are delayed or cancelled.  The contracts might specify that deposits are non-refundable, or transferable, or held for credit on a future purchase. The tricky maneuver here is for businesses to let long-time, trusted clients know changes need to be made, given the economic environment, without having a customer feel let down or cheated.
Additionally, business owners must tighten contract force majeure clauses; these clauses are previously little noticed boilerplate 'act of god' provisions.  Under a force majeure clause, if a particular disastrous event occurs, such as a fire or a flood, it would excuse a party from performing under a contract. Entrepreneurs must check to see if their agreements have standard force majeure clauses that either do or do not define what a force majeure event is, and potentially add the phrase "and other similar events." However, these generic force majeure clauses may not be useable to blunt contractual obligations since a judge might consider it too vague to be enforceable. Entrepreneurs must update the force majeure language in their contracts to list a pandemic, including viruses and COVID, and other modern day risks, e.g., governmental shut down orders, rioting, election delays, as an event of force majeure and thereafter make specific provisions for consequences of such an event.
The pandemic will continue to challenge the business landscape for the foreseeable future, not to mention the havoc it has already wrought over the past six months. In the end of the day, the most valuable assets businesses have are customers. Customers, being human, rely on consistency. Smart business owners must nurture their relationships, while protecting themselves. Bottom line: review and adjust contracts, while communicating openly to customers.
Judith Bachman is the founder and principal of The Bachman Law Firm PLLC in New City. judith@thebachmanlawfirm.com 845-639-3210, thebachmanlawfirm.com