RCBJ-Audible (Listen For Free)
Businesses Should Understand Difference Betwen "Negligence" and "Gross Negligence"
By Judith Bachman
With Congress still miles apart and squabbling over what should be included in a new emergency coronavirus relief bill, Mitch McConnell of Kentucky, the Senate Leader, has been unequivocal on one issue: his refusal to pass an additional COVID-19 relief bill unless corporations receive federal liability immunity from lawsuits related to the pandemic.
"Nobody should have to face an epidemic of lawsuits on the heels of the pandemic," McConnell, recently said.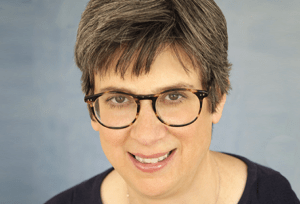 In is unclear how this bill will ultimately shape up – Democrats do not support legal immunity – but if some part of this concept makes its way into law, businesses and places of employment should take the time to understand what safety measures they need to keep employees and customers safe, and to understand the legal distinction between acts of negligence and gross negligence.
The Senate draft legislation says "Defendants are liable only if they failed to make reasonable efforts to follow applicable public-health guidelines and committed an act of gross negligence or intentional misconduct."  The proposed law would cover "personal injuries arising from coronavirus exposure allegedly caused at a . . .  business."  The draft liability protections would be retroactive to December 2019 and run through 2024 or the end of the Federal emergency coronavirus declaration, whichever is later.
In fact, this draft Federal legislation could align with anticipated changes to New York's liability shield. Early in the pandemic, the New York legislature enacted a broad liability shield for hospitals, nursing homes, or other healthcare providers in caring for COVID-19 patients. The New York legislature is considering scaling back the broad protection and excluding it if the harm was caused by intentional acts or gross negligence.
Both the proposed Federal and New York State liability protections would shield acts of ordinary negligence but not gross negligence or willful conduct. It is imperative for business owners to understand the difference between what virus protections must be exercised under a standard of gross negligence rather than ordinary negligence.
Gross negligence is defined as doing an act knowingly disregarding the health and safety of others. Thus, for instance, if a business owner knew that its employee had the virus and still required that employee to come in to work, and a fellow employee became infected by contact with that other employee, that would be gross negligence on the part of the business owner.  Such acts of gross negligence would not be shielded under any legislation.
On the other hand, if a business owner does not take a particular reasonable virus precaution, without acting intentionally reckless, that business owner might be shielded from liability even if an employee or customer becomes ill.  For example, it might be considered a reasonable precaution for business owners to place an employee at the door of a retail store to ensure that every customer is wearing a face mask before entering. If a business owner assigns an employee to do so but the owner never checks to see if the employee was actually there, that might be considered to be negligent (as it would have been a reasonable precaution to do so) but not to be grossly negligent (since there was no intentional act of disregard) and the business owner likely would be shielded under the liability protection.
If the liability protection is enacted, then, businesses that take reasonable steps to keep employees and customers safe should be in good shape.
Judith Bachman is the founder and principal of The Bachman Law Firm PLLC in New City. judith@thebachmanlawfirm.com 845-639-3210, thebachmanlawfirm.com