New York Eviction Moratorium Set To Expire Aug. 20
By Judith Bachman
Although New York has tamed the beast, as Gov. Andrew Cuomo likes to say, referring to the coronavirus crisis, landlords and tenants continue to reel from months of business inactivity and lack of rent and mortgage payments.
Recently, New York State announced a new program offering payment of a portion of rental payments to landlords on behalf of residential tenants that have been economically impacted by COVID-19 and unable to pay rent. Eligible residential tenants will be covered for up to four months of partial rent relief.  Applications for the program will be accepted from tenants though July 30th. https://hcr.ny.gov/RRP
For commercial tenants in distress, the Empire State Development Corporation is offering loans to businesses with 20 or fewer full-time equivalent employees, nonprofits, and small landlords that have suffered a loss of rental income.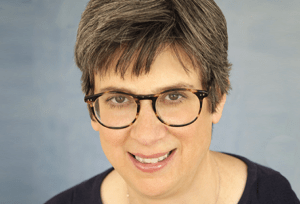 Kudos to New York State for taking steps to provide relief but more needs to be done. They fall short of meeting the grave economic threat posed by a gutted commercial real estate market.  Many businesses have been unable to pay rent over the past three to five months. Missed rent impacts landlords who have mortgage obligations. A wave of missed mortgage payments will impact banks and the economy at large. As a whole, we're collectively too big to fail – remember the 2008 crash and the bailouts?
New York must take a page from other states that have put commercial rent relief in place. In Utah businesses with fewer than 100 employees who lost at least 30 percent of their revenue as a result of the pandemic are eligible for grants covering one hundred percent of their rent.  Denver is providing up to a $7,500 in cash grants to assist eligible small businesses for, among other things, the payment of rent.
New York or, even Rockland County, would do well to provide commercial rent payment support.  Grants for payment of commercial rent would give businesses time to recover from the shutdown and avoid a tsunami of eviction or foreclosure activity.
Rockland has approximately three thousand commercial properties; rendering aid for a few months to business tenants hardest hit could be a manageable way to get the local economy going.
A bill pending in the New York State Senate would suspend rent payments for certain residential tenants and small business commercial tenants for 90 days in response to the outbreak of COVID-19. The bill, S8125, is sponsored by State Sen. Michael Gianaris (D-12). The bill is currently listed as in committee, and has several co-sponsors.
The bill would suspend all rent payments for certain residential tenants and small business commercial tenants if such tenant has lost employment or was forced to close their place of business and certain mortgage payments for landlords of such tenants in the state for ninety days following the effective date of this act in response to the outbreak of coronavirus disease 2019 (COVID-19).
Meanwhile, the New York eviction moratorium is set to expire Aug. 20th.
Landlords across the country have begun filing lawsuits seeking to overturn state and local eviction moratoriums, saying the measures jeopardize their businesses, discourage renters from paying what they owe and are unconstitutional. The cases, filed in at least nine states, come as landlords grapple with their own mortgage obligations while having to negotiate payment plans with tenants hard hit by the coronavirus.
In the meantime, the divide between what renters owe and what they've paid continues to grow. An estimated 25% of New Yorkers failed to pay rent in June.  In order to recoup unpaid rent, landlords have to file a separate legal action for each tenant. As the proportion of nonpaying tenants grows and unpaid rent accumulates, landlords are growing less confident that they will ever see that rent get paid.
In New York, three landlords filed a federal lawsuit challenging the constitutionality of New York Gov. Andrew Cuomo's eviction freeze. That lawsuit, by three landlords who own about 100 units in New York City suburbs, argued the eviction moratorium led even tenants who could afford rent to skip payments. A judge dismissed the suit late last month, ruling tenants will still have to pay the rent after the ban lifts.
Judith Bachman is the founder and principal of The Bachman Law Firm PLLC in New City. judith@thebachmanlawfirm.com 845-639-3210, thebachmanlawfirm.com