Gov. Shutdowns And Re-Openings Need To Be Executed More Evenly Among Businesses
By Judith Bachman
Businesses that have been left behind from New York and New Jersey's Phase Four opening are frustrated, angry and filing lawsuits. Gyms, yoga studio, movies and other still-shuttered concerns allege closures are arbitrary and are costing the business undue harm, potentially even their demise.
Government-issued orders to shut down due to coronavirus in March were largely executed across the board, which put owners on a level playing field. Understandably, some businesses are more vulnerable to the spread of the virus and we've been witnessing phased reopening. But at this point, some businesses are still in a holding pattern, with no known date for reopening in New York and New Jersey. This is unjustifiable.
We can expect to see a tsunami of litigation now and in the coming months.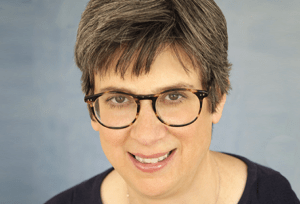 This week, more than 2,000 fitness-related businesses in New York joined a class-action lawsuit that seeks both an injunction preventing the state from continuing to ban general fitness gyms, CrossFit gyms and yoga and pilates studios from indoor operation. The suit also seeks financial compensation for the time these facilities have been forced to shutter. The lawsuit is the largest of three related challenges filed in different courts last week by Long Island-based attorney James Mermigis. The primary suit is in court in Jefferson County, where, Mermigis said, the main complainant's 21-year-old business will go under if not allowed to reopen within a week or two.
He filed another class-action suit in Genesee County specific to CrossFit gyms and another in Saratoga County for yoga and pilates studios, including Dutchess' Beacon Pilates. CrossFit and yoga and pilates are also covered in the Jefferson County class action.
A Gov. Andrew Cuomo spokesperson said of the lawsuits, "We fully intend to defend the actions taken in these matters. The actions taken by the Governor with respect to gyms and fitness centers are wholly consistent with the powers granted to the executive by the Legislature."
On July 6, a group of movie theater owners sued Gov. Phil Murphy of New Jersey, claiming he is unconstitutionally keeping theaters closed while allowing similar places like shopping malls and churches to reopen.
In prohibiting movie houses from reopening, Governor Murphy said "there are an especially high number of available outdoor and virtual options for members of the public to view and listen to movies and other performances."
In their lawsuit, theater owners argue Murphy's justification for keeping theaters closed but allowing other similar business to open is "irrational and unreasonable, as the types of activities occurring in places of assembly that have been allowed to reopen also may be done outdoors or virtually. For example, prayer can be done outdoors or virtually, while places of worship have been allowed to reopen. Shopping can be done outdoors or virtually, while shopping malls have been allowed to reopen."
While theater owners are right and Murphy's actions should be struck down, their suit is unlikely to succeed because judges have already shown themselves to be deferential to the government's management of the COVID crisis.
You never know how a judge will rule but — if past is prologue —  we've seen deference to the state in the recent decision against a group of landlords suing to lift New York State's eviction moratorium. New York State courts have reopened and are handling civil litigation as usual but landlords are prohibited from bringing evictions until August 20. This disparate treatment between evictions and other kinds of lawsuits was deemed Constitutional because "the police power of a state to protect the general welfare of its citizens [is] a power which is 'paramount to any rights under contracts between individuals.'" It's a powerful legal argument but it doesn't help scores of failing business owners who need to reopen the doors.
Judith Bachman is the founder and principal of The Bachman Law Firm PLLC in New City. judith@thebachmanlawfirm.com 845-639-3210, thebachmanlawfirm.com