Hard Hit From The Lockdown, Businesses Embrace The Reopening Of The Economy
By Tina Traster
After a long two months small businesses that went dark and lost time are rising from the coronavirus slumber. The excitement is palpable, as they reopen, welcome back customers, and feel grounded once again. Though they've been wounded by the pandemic lockdown, business owners have a way of pushing on.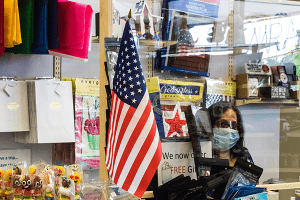 Chiropractor Dr. William Johnson said "It's good to start helping people again."
He closed his dual businesses Advanced Chiropractic and the Nanuet Wellness & Weight Loss Center on Middletown Road on March 18th. Being an essential business, he treated emergency cases and ramped up by-mail weight loss programs but he used the down time to paint and fix-up the office.
The timing of the shutdown couldn't have been worse. Johnson had recently spent $250,000 to buy two machines that perform new technologies for non-surgical fat reduction and skin tightening.
Johnson said business was down 95 percent March through May. He pared overhead, stopped advertising and furloughed an employee. But with the doors open and pent up demand for both adjustments and weight loss (how many pandemic pounds did you pack on?) Johnson believes business will slowly but eventually return to normal.
"What a weight off my shoulders it is to see people coming back," he said. "Yeah, we're wearing masks and cleaning surfaces but otherwise people are ready to start taking care of themselves."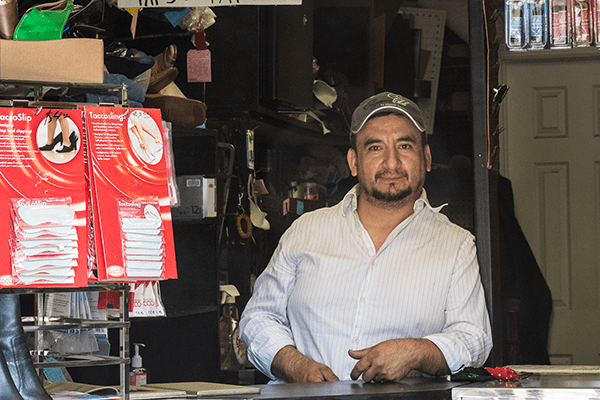 Over on Nanuet's Main Street, Farmers Insurance, Art's Tackle & Fin Shop and Re New-It Shoe Repair echoed similar sentiments to Johnson's. And the sales folk at Cardsmart on Route 59 were happy to be back at work.
"It has been very difficult," said Raul Barahona, owner of Re New-It Shoe Repair on Middletown Road. Barahona, whose been at the location for 12 years, said he's two months behind on rent. He's hoping the landlord will work with him to forgive a month's rent or at least defer rent payments.
The shoe repairman reopened last week but business is slow. He's hoping to get back on his feet but gives his business a 50/50 chance of survival.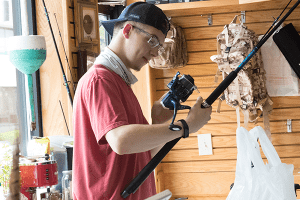 "I'm hoping people will come back. I have two daughters, and my wife's not working. It will be tough."
Down the street, a man donned a mask and entered Art's Tackle & Fly Shop.
"My kids are antsy," he said, walking over to find tackle with the excitement of a kid on his first fishing trip. The shop's employees meanwhile were perking up the reels and rods, getting ready for eager anglers to come back in where the art and soul of commerce is once again alive.