Pandemic Challenges Jawonio But Adaption Bears Lessons For Future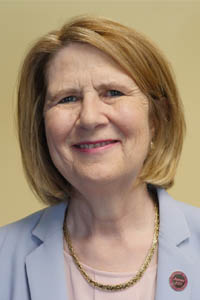 "This pandemic has shown us two key things, one, is how vulnerable all of us are and two, how interwoven we are," Jill Warner, CEO, Jawonio.
RCBJ talks with Jawonio's CEO Jill Warner About Response To Coronavirus, New Ways Of Doing Things, The Path Forward.
Q. The pandemic crept up on us during March but of course the signs were there even earlier. When did it really hit you that we had a "tsunami" coming? Was there a singularly defining moment — Cuomo's lockdown — that stands out when you realized that an entirely new paradigm would be needed?
A. I had been watching the news in mid-February. You could see what was happening in China, on the ships, in Europe. I took note of how quarantines were containing the virus. I  realized that something enormous was happening but particularly how it was going to have dire consequences for a high-risk population like Jawonio's. In response, we moved the Day Habilitation staff into the group homes and shut down day programs that are used by our most frail population. We immediately knew that increasing exposure would be something that could be deadly for our folks and we needed to protect them.
Q. What are the first three things you did to contain the crisis for Jawonio's vulnerable population?
 A.  First, we developed a plan – we wanted to make sure that everything was thoughtful and well planned. Every one on our senior team joined forces to plot a strategy, including  our executive team, program staff and essential finance, human resources and crisis communications teams. Next, we reviewed the essential needs of the programs, figuring out a way to keep people safe in their homes. We started with an inventory of everything we would need to allow our departments and programs to operate remotely. We organized food distribution for those who were fed through our programs. We developed a schedule to sanitize and clean every Jawonio building on a weekly basis.
Q. Over the past six weeks, you may have inadvertently discovered new ways to approach business as usual. Can you give us two or three examples of methods that may carry beyond the pandemic?
A. Certainly, the pandemic has catapulted us into the future much more quickly. We need to look at the entire paradigm that looks at strengths and weakness in a world of work in a wireless environment. Remote work and tele-supports are here to stay. During the pandemic, we have found new ways to communicate and provide children's services, along with virtual therapy sessions and classes in our behavioral health programs. Anecdotally, we have observed that some people work better at home, quicker and more accurately. We have found others flourish in a more traditional work environment.
Q. What the pandemic has shown in all sectors of our society is that we were NOT prepared. Please talk specifically about how that pertains to Jawonio, and what it reveals in terms of the need for preparedness in the future.
This pandemic did not come out of nowhere. We have been warned many times about the possibility of a viral pandemic. In retrospect, the SARS and Ebola viruses should have been a red flag to our nation. As Americans I think our history is such, that we believe we can overcome any obstacle. We lose sight that we are a young nation, and our greatest challenges may lie ahead of us. In addition, we are one world and the U.S. is a part of the global picture. We found that communications and the use of technology will help us prepare and be more connected for the next crisis. Technology has been an integral part of collaboration and innovation throughout these past two and a half months. One thing that has become very apparent is that government can move quickly in relaxing regulations that in the past have created obstacle after obstacle. When red tape is lifted, service delivery is enhanced, and you can streamline processes. The duplication in government oversight has been very apparent, and my hope is that some of the redundancies can be eliminated to ensure more of the dollars are given to service people.
The way we can best prepare is to take care of each other. With this pandemic we have seen our community come together as never before. From the very beginning, we have received grants toward food purchases and meals prepared for our staff so that they can care for the residents. We have been able to deliver lunch and dinner to our group homes staff while supporting our local restaurants. We are one community.
This pandemic has shown us two key things, one, is how vulnerable all of us are and two, how interwoven we are. In order to be prepared, we must realize that community is not just a word. We need each other, and people are happier when everyone is working for the greater good.