The Ability To Collect Could Mean The Difference Between Survival Or Failure
By Judith Bachman
As businesses struggle with the impact of COVID-19, the need for cash flow is more urgent than ever.  Although these are unprecedented times and many are hurting, a business's ability to collect open accounts receivable could mean the difference between its own survival or failure.
The most powerful collection tool available to a business creditor is to bring collection litigation.  Collection litigation provides a definitive path to payment. But our COVID-19 world has closed that path.  New York State courts are currently closed to the filing of new collection cases.  While that prohibition may be softened in the near future, for business owners collecting money right now is critical.
Without the ability to bring, or even threaten to bring, a collection lawsuit, business owners might have to refocus their efforts on other, sometimes underutilized, collection tools.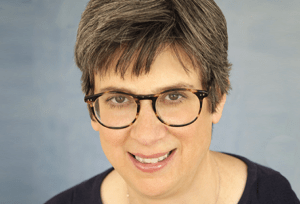 Begin With Clear Communication
First, business owners ought to ensure that their customers are aware of the exact balances due along with any applicable interest, late fees, and collection costs.  Clear communication through invoicing and correspondence is key.
Then, business owners should consult with their counsel to determine what statutory collection rights they may have.  For instance, contractors are entitled by law to place a "mechanic's lien" on a customer's property to secure payment of monies owed.   A "mechanic's lien" can later be foreclosed upon or be used to mandate payment prior to any later sale of the property by the customer.
Review Contracts
Next, entrepreneurs should review their contracts to determine what collection mechanisms they are afforded within their own agreements. For instance, a contract might empower a business owner to: apply an escrowed security deposit to a balance due, auction any goods being held to satisfy an open balance, or bring mandatory mediation or arbitration (these dispute resolution alternatives continue to operate through the pandemic).
Be Open To Negotiation
Beyond statutory and contract collection rights, business owners can negotiate payment terms with their customers. A negotiated resolution may be the fastest, most efficient way to move forward.
In trying to negotiate payment on accounts receivable, business owners should understand that there are many ways to blend discounted cash payments now while securing the ability to collect later. Customers may be willing to provide collateral such as personal guarantees – – which means that the creditor can seek payment not only from the corporate customer but through the personal assets of the individual owner – – or voluntary liens on their property – – like a UCC filing or a private mortgage.
And finally, while courts are currently closed to collection litigation, they will eventually reopen.  Everyone must be mindful of the possibility of future litigation and the specter of that should motivate cooperation now.
Business owners should consult with their own legal counsel to determine which of these collection tools to use and how best to deploy them. If done well, business owners may yet get the vital cashflow that they need to move through this crisis.
Judith Bachman is the founder and principal of The Bachman Law Firm PLLC in New City. judith@thebachmanlawfirm.com 845-639-3210, thebachmanlawfirm.com