Beer And Art Merge At Festival May 18 & 19
By Tina Traster
Millennials, tourists, people who bypass Rockland County on route to northern Hudson Valley attractions. Rockland's denizens. But no one under 21.
These are the target groups the Garner Arts Center is hoping to snag at a one-of-a-kind festival on May 18th and 19th marrying two popular draws: craft beer and the arts. Garnerville's historic 14-acre former textile complex that is home to a community of makers, in concert with powerhouse brewer Industrial Arts Brewery Company, will be hosting L.A.B. (Live Art Beer), which will exhibit the art of beer, Rockland's artistic muscle, and the county's hospitality.
"the most ambitious thing we've done at the center,"
The Garner Arts Center has long been generating tourism in the county but an endeavor of this size and scope, and one that has involved the collaboration of so many, is "the most ambitious thing we've done at the center," said Kris Burns, creative director.
Burns credits the center's former executive director Christine Olivier and Sofia Barbaresco, manager at Industrial Arts Brewery, for the festival's vision. In 2018, Garner Arts Center secured a $120,000 grant from Market NY through the state's I Love NY Division of Tourism to put on the event. Burns, who is co-planning the event Melody Partrick, have orchestrated a complex feat of planning that has involved the cooperation of several partners for transportation, security, logistics, parking, food and spirits vendors, artists, New York City brew pubs, and more.
A peak behind the scenes reveals it takes a village to put on an event to promote a county.
"This event began as an idea to make Garner Arts Center a very clear destination for the lower Hudson Valley," said Burns. "Of course there are beer festivals and art festivals, but to match the two is unique. People are looking for experiences like these."
Burns says she's been to beer fests in parking lots, gymnasiums, and conference center, but the rich fabric of Live Arts Beer will bring a new dimension to craft beer tastings.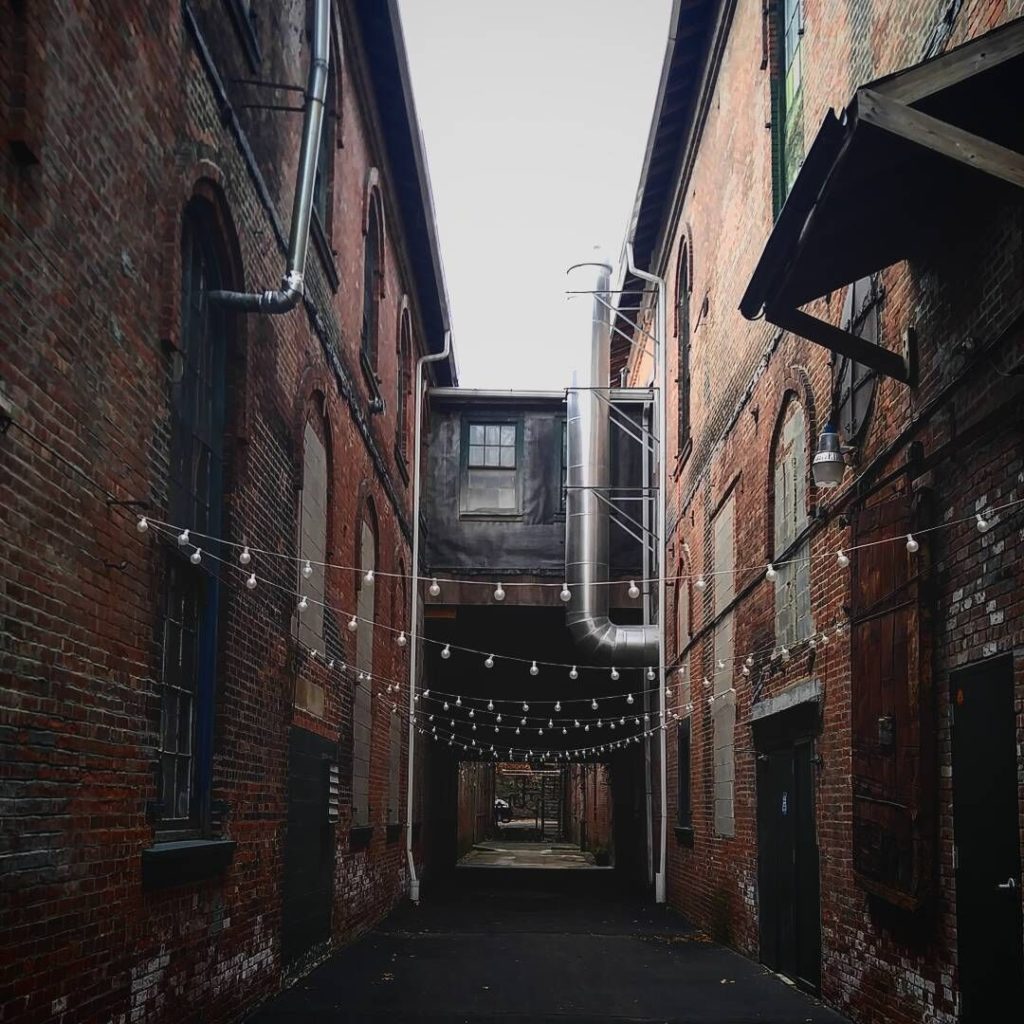 Some 40 breweries from the entire region will be participating in the festival, including Rockland's District 96, Defiant, Naptime and Industrial Arts Brewery. Craft beer is a thriving industry and a tourism stimulant. A study from C+R research shows that 94% of Americans said they are drinking more craft beer this year than last year, and the average monthly spend on craft beer is nearly $60. A new brewery opened nearly every week last year in the state.
Pairing art with craft beer makes sense.
"There's nothing in Rockland like the Garner Arts Center," said Burns. "People want to be around people who make photos, prints, coffee roasters." And of course craft beer is art.
More than 40 local artists will participate in the festival – with sculptures, video installations, wheat-pastings, Coney Island performers, roaming musicians and installations. Burns has created an immersive video installation using Johanna Goodman's animated illustrations and Rick Johnson's furniture and sculpture.
Recognizing the limitations of Rockland's transport system, the festival has arranged for Doug Foster's Nyack Boat Charter to ferry Metro North travelers from Ossining to Haverstraw, where shuttle buses will be on hand to deliver festival goers to the arts center.
Additionally, Industrial Arts Brewery has partnered with city breweries – Beer Culture, Blind Tiger, Beer Karma and Pony Bar – to tempt hipsters to the burbs. The packages include a 50-seat shuttle bus for each brewery to and from the event.
The festival is being advertised in Metro North stations, and the rail service is providing a rail and festival discount package with free ferry rides. Hudson Mills will devote its restaurant for festival goers. Stack Street Coffee will have tastings. Several food trucks are participating including Rockland Roots, Five Senses, The Bus and Raw Roots Café.
Garner Arts is hiring private security for the event but Burns says the Villages of Haverstraw and West Haverstraw, and the Town of Haverstraw have been supportive partners safety, logistics and planning.
The total cost to produce the festival was $160,500; costs beyond the $120,000 grant will be funded through corporate sponsorships from O&R, TD Bank, PFK O'Connor Davies, LLP and Rivertown Magazine, in-kind contributions and ticket sales.
For now, it is not clear whether or not this will be a one-time event or an annual attraction. Burns said the center does not have another grant lined up for an encore but if the event is as successful as the center anticipates, sponsors will likely line up to turn Live Art Beer into a Rockland brand.
Read also:
Industrial Arts Brewing Company To Relocate Most Of Its Brewing To Beacon