By Stephanie Dolce
Most Rockland County businesses believe they are doing social media marketing when they really aren't doing it at all.  Posting to your Facebook page, Instagram page, LinkedIn Page and so forth is NOT social media marketing.
So let's talk about what is social media and content marketing.
One of the key reasons people fail at content marketing is they don't understand what it is. It's not just your weekly blog post or your social media updates. It's everything! It's your website, blog, newsletters, videos and your social media marketing, and how it is integrated. If you're using only one avenue, you're not even beginning to tap the potential.
You can't just create content and guess the best way to market it. You need a plan that details everything from content creation to promotion. Content should have a purpose- it's not just material you post because you had a few minutes of spare time or because you've hired someone who says they know how to "create content."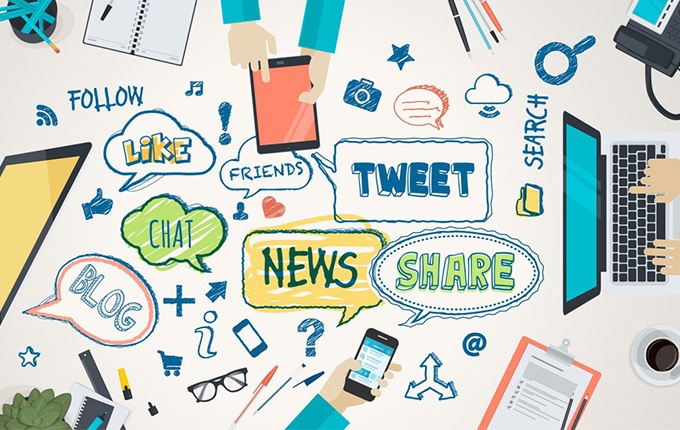 Most businesses resort to the "cookie-cutter approach." They know they need to "post" to their social media pages, then head over to Instagram, post something and share it to Facebook. (or vice versa)  The business person likely copies and pastes the entire post on both platforms without even understanding how the platforms work.  Consider Instagram. Did you know you cannot place links to click in the copy of the post? You can only use the bio page where it says "website" to paste a clickable link.
Which leads to a good question about social media marketing. What exactly is it?
Social media marketing is the process of gaining traffic, engagement, and brand awareness.  The goal is to produce content users share with their networks that boost your company's exposure and broadens your customer base.  Social media marketing and content marketing go hand in hand.  Without the synergy, all you are doing is just posting.  There's a big difference between creating the content and marketing the content.
And all this effort only makes sense if you know who your audience is, when they are online, and what type of content they engage with. You want to understand who your audience is, then create that content to engage them on your social media platforms.  There are seven types of content that each business should be creating: educational, inspirational, interactive, connecting, promotion, newsworthy, and entertaining. You need to mix it up and use all these categories for audience engagement. You want people to "like", comment, and share your material across the media sphere. That's how you scale up your exposure, which drives traffic and builds new relationships.
We can easily be fooled into believing we have a handle on using social media as a business tool. But in fact, social media and content marketing are highly sophisticated disciplines, and because so much of business has migrated online, they need to be treated as seriously as paying the rent or taking care of your employees. Social media and content marketing are at the heart of making business profitable.
Stephanie Dolce runs Sassy Productions Inc, a social media marketing company in Rockland County NY. For a free social media review, contact sassybooks07@gmail.com