By Michael Fidlow
I never felt pressure to bring on new clients until I began my own business three years ago.  I was not too keen on cold calling or telemarketing but everyone I trusted told me networking was critical to growing my business.
So I set my sights on a big networking push in 2018.  I signed up for countless meet-and-greet events, ready with business cards and a pitch. This was not easy. I'm not alone when I say networking is outside my comfort zone. You walk into a room feeling a bit unsure how to approach others, particularly when people in the room seem to already be acquainted. Nevertheless, I had to push aside my fears and tell myself that everyone in these "rooms" were there for the exact same reason: to become potential clients or sources of referrals.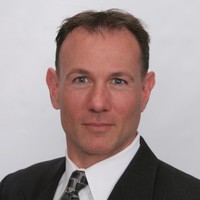 To begin, I took a crash course from a Networking Expert, read a book on the topic, and formulated a plan on how to network.  I put my best foot forward by developing a tag line, an elevator speech, a catchy phrase that no one would want to forget, and formulated a list questions to stimulate interesting conversation with others.
I recognized that one of the most important elements of networking is listening.
At first, I embraced networking events with gusto.  I joined five networking groups, I attended more than 50 networking meetings during breakfast, lunch and dinner, I spent over 100 hours of my personal and business time, more than $4000, and gathered up too many business cards to count.  I shook hands, I talked, I listened, and I felt great that I put myself out there and stuck with my commitments to e-mail all the people I met the following day. I surely believed the ROI was going to come back to me in spades based on these efforts.
By the end of 2018, I felt spent. The ROI wasn't there. I was frustrated. Perplexed. Upset.
But all information and experience is data. So a non-conversion rate on networking drove me to think deeply about why it wasn't working.
I asked myself questions. Why was this experience a failure for me?  And why were others telling me that they too felt similarly?
What I ultimately figured out was that shotgun networking was too widespread a strategy, and that it was not a reliable forum for me to truly connect with people. My true strength is authenticity, which is not always the easiest trait to bring forward during small talk. And my greatest avocation to is to teach. What I gleaned from a year of networking was that I needed to be in the kind of situation where I could explain to people why I do what I do, as opposed to just telling them what I do. Additionally, I feel more at ease when I'm in a room where the goal of an event is learning, and where there's an opportunity to interact around that activity and that focus.
I was not born a salesman but I do have good instincts. As a benefits broker and business owner, I have a lot to give and share with others. In the right situation where there's something more than networking for networking's sake, I enjoy meeting others. I can make connections when they feel more natural, for example, because we seem to share common interests – even outside of my particular business. Ultimately, through it all, I have developed some cherished relationships since I've been "out there" meeting and greeting. This year, I've set much more targeted goals.  I only plan to attend events that cover a topic that fits my business and/or my personal growth.  I will meet these people in a much more natural way.  I will educate them on topics that improve their personal well-being and business interests.  I will be sure to trust my instincts and keep the momentum going with people I feel are ready to establish a mutual relationship.  And, I will find success in the long run as long as I stay true to myself because that's how I can be authentic with others.
---
www.strategicemployerplanning.com