Original Hotel Group Hopes To Win Hotel Back With Reorganization Plan At Bankruptcy Court Hearing In March
By Tina Traster
The Time Hotel of Nyack today sold at auction for $18.5 million to Juniper Time LLC but the fate of the hotel won't be settled until a court hearing before United States Bankruptcy Judge Robert D. Drain on March 25th in White Plains.
Juniper Time LLC is an entity created under IMH Financial Corporation, an Arizona-based real estate mortgage lending company that has deployed over $2 billion in mortgage loans, construction loans, conduits, mezzanine and senior positions.
Juniper Time LLC beat out the only other bidder, Hawkeye Hotels, which bid $15 million.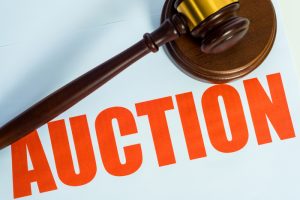 The $18.5 million satisfies the first mortgage on the hotel but does not cover creditors' claims, according to Howard Dean, one of the original developers of the hotel's group EMC Hotels and Resorts LLC.
Dean, and the group of investors and builders who founded the hotel, intend to submit a reorganization proposal by March 25th that will be "substantially more than the auction price," said Dean.
The Dream Group, which is currently operating the hotel, did not participate in the auction. The Bobby Van restaurant is not for sale, but if Juniper ultimately prevails, the future of both the hotel and the restaurant are uncertain.
Lawrence Bain, CEO of IMH Financial Corporation, did not return calls seeking comment.
IMH operates two hotels in Sedona, Arizona, and a golf course in Bullhead City, Arizona.
The Time Hotel was forced into bankruptcy last July. The hotel group is $45 million in debt, including a nearly $19 million loan from Bank Hapoalim, a $10 million loan partially secured by a mortgage against the hotel, and more than $362,000 in property taxes. Additionally, unsecured creditors claim the hotel owes them for breach of contract and unpaid services.
In August 2018, the bankruptcy trustee Fred Stevens declared the debtor's mortgage had matured without repayment, vendors were refusing services for nonpayment, including O&R, a $5.9 million judgment lien was secured by a prior management company, and BV Grill, the onsite restaurant, had not paid rent in months, if ever. Since Stevens' appointment, the Trustee and BV Grill have reached a temporary agreement whereby the restaurant and the Trustee settle up each month offsetting food and bar charges against rent.
Also, there was a raft of lawsuits filed among owners. The contracted management company, Dream Hotel Group, took control of the bank accounts, and the Certificate of Occupancy with the Village of Nyack was under threat of termination.
Dean said still hopeful his group will win the hotel when they present the plan to the judge, but he hopes Juniper will continue operating a hotel if their proposal is denied. "It's still my baby," said Dean. "I'd like to see it continue to be a hotel."