Merger Designed To Strengthen Economic Development In Seven Hudson Valley Counties
By Tina Traster
The Hudson Valley Economic Development Corporation, the leading economic development organization for the Hudson Valley, and the Westchester County Association, are joining forces to become a single group to promote regional economic development and policy making.
"The merger of the WCA and HVEDC will take advantage of the enormous talent and experience these two organizations have," said Mike Oates, HVEDC CEO. "We found there are natural synergies between the organizations, as well as individual fortes."
The merger of HVEDC and WCA creates a single point of contact for businesses looking to grow in our region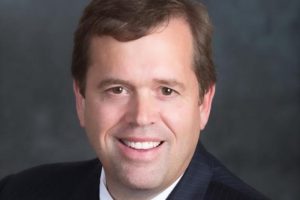 The new organization will be led by WCA president Bill Mooney as CEO and Mike Oates as president until September 1, 2019, when Mooney plans to retire, and Oates will assume role of CEO.
HVEDC is a powerhouse organization that stimulates economic development in the Hudson Valley's seven counties: Dutchess, Orange, Putnam, Rockland, Sullivan, Ulster and Westchester. The umbrella organization notes the WCA has shown strength in healthcare, workforce development and advocacy programs. The yet-to-be named collaboration between WCA and HVEDC plans to capitalize on their shared skill set to boost the entire Hudson Valley's profile.
Oates says Rockland County, along with every other Hudson Valley county, stands to benefit from the merger. "This isn't designed to benefit Westchester alone," said Oates. "We are going to take the WCA's successful programming and best practices and expand them into the rest of the region."
Matt Rand, CEO, Better Homes and Gardens Rand Realty/Rand Commercial, who sits on the Rockland Business Association (RBA) board, said, "The merger of HVEDC and WCA creates a single point of contact for businesses looking to grow in our region and will provide, for the first time, a single voice and a singular vision for the future of our economy."
For example, the WCA has printed a "playbook", Oates explains, to help developers navigate the complicated approval process for building projects. The county has shown leadership in job re-training in the healthcare industry, as well as visionary thinking on digital preparedness.
"HVEDC's strength in key industry clusters and their geographic reach is of enormous value to our organization," said William M. Mooney, Jr., president & CEO of the Westchester County Association. "The strengths and programs of each organization are complementary and as a unified organization will realize incredible synergies."
 The focus areas of the new organization will be:
Healthcare and BioHud Valley: Through its Healthcare Advisory Board, comprised of leaders from world-renowned healthcare systems and physician practices, the organization will advocate for legislative policies that protect the regional healthcare industry and brand the region as a major hub of innovation through world-class conferences, marketing efforts and strategic partnerships (i.e. HANYS, Westchester Biotech Project).
Real Estate Site Selection, Housing and Incentives: An experienced Real Estate & Housing Task Force – which includes leading developers, brokers, land use attorneys, architects and planning consultants – will continue to advocate for smart growth in the Hudson Valley. The organization will work closely with the real estate community to provide the most up-to-date information about available buildings and sites, identify incentives and assist in the project approval process.
Workforce Development: With a robust regional team of expert career professionals and educational partners, the Jobs Waiting Program will continue to provide training, resources, incentives and placement support to ensure businesses have the talent they need to succeed and grow.
Cluster Development: Target programming will continue to be designed to support and grow key industries in the Hudson Valley including biotechnology and healthcare, food and beverage, tourism and hospitality and advanced manufacturing.
Gigabit Economy: The organization will continue to coordinate a Hudson Valley effort to create a new model that will give the region a competitive edge, by streamlining broadband deployment and upgrades and encouraging investment from both wired and wireless providers.