But Are They Legal?
By Tina Traster
Those in local government and Chambers of Commerce working behind the scenes to make Rockland County an overnight tourist destination rather than a spot for day-tripping should take heart in a recent spike in Airbnb listings and revenue generated last summer. But are they legal?
Throughout the Hudson Valley, Airbnb listings were on the rise but Rockland County saw the highest percentage of first-time listers, according to Airbnb.
"This is good news," said Lucy Redzeposki, Rockland County's director of economic growth and tourism. "Tourists who come to the region eat in restaurants, spend money in our villages, and attend events. Hotels are one way to get heads in beds, but Airbnb is another."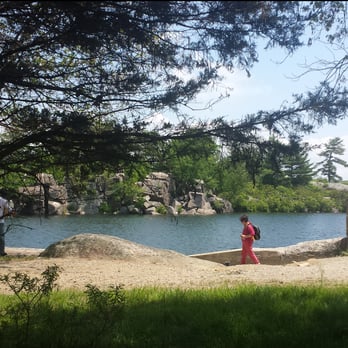 This past summer, 133 hosts listed their properties, up from 87 the previous summer. Revenues collected were $631,000, compared to $390,000 in the summer of 2017, a 62% increase. Hosts, on average, earned $3,211, up from $2,989 the previous summer.
"People are looking to stay in the area, especially outdoor enthusiasts, and they're not necessarily interested in the chain hotels,"
A recent uptick in Suffern-area listings corresponds with the Explore Harriman campaign, a joint effort of the Greater Chamber of Suffern and the Sloatsburg Chamber of Commerce to promote the park using NJ Transit posters and magazine advertising. The campaign has received more than $60,000 in funding the past three years from Rockland County and the I Love New York campaign.
"People are looking to stay in the area, especially outdoor enthusiasts, and they're not necessarily interested in the chain hotels," said Alex Evans, a Greater Suffern Chamber of Commerce member. "Our hope is that we can work with Airbnb hosts to promote what's happening in the Suffern/Sloatsburg corridor, both on the trail and off."
The proliferation of local Airbnbs suggests the Explore Harriman campaign is working. She notices more frequent visits to the local listers' pages, and that listers are promoting the trails and area attractions. But she's concerned about a lack of clarity concerning the laws regulating short-term rentals in Suffern and beyond.
"We're seeing locals putting their houses on Airbnb but my fear is that they're staying in the shadows because they're not sure if what they are doing is legal," said Evans.
In contrast to New York City, which restricts renting apartment units for less than 30 days without a full-time resident present, there is no uniform set of laws or rules for short-term rentals in the rest of New York State. In Suffern, as in some other Rockland County municipalities, there are codes that either ban or restrict Airbnb or bed and breakfasts but it appears no municipality is cracking down, for now. Airbnb makes it difficult to figure out a host's address.
Apart from one Grand-View-On-Hudson resident who rented his home on Airbnb for New Years Eve, only to return to $100,000 worth of damage, there have not been any other high-profile incidents in the county.
Local attorney Peter Klose, an Airbnb fan, says town governments should not interfere with people who want to rent their homes. "What's the overarching concern? If I have a house, who cares. I'd hate to have the town step on my toes if I wanted to list my house."
Some public officials are unaware of Airbnb.
"This is the first I'm hearing about this," said Hillburn Mayor Craig Flanagan, when asked about Airbnb in his village. "It has never come up. But I bet it will at the next master plan meeting." Flanagan says he favors anything that promotes tourism but wondered aloud at the possibility of creating a registry to "keep track of what's going on."
Airbnbs offer an alternative to hotels. It's a more personalized experience, with some of the comforts of home. But the hotel and bed & breakfast industries say platforms offering short-term rentals should be subject to the same regulations – fire codes to disability accessibility. The New York State Hospitality & Tourism Association is seeking statewide legislation to create minimum safety standards for short-term rentals (such as requiring hosts to provide emergency numbers, an evacuation plan, and a working fire extinguisher), a mandated collection of sales and occupancy tax, and a registration system that would clarify how many short-term rentals there are statewide, and where they're located.
"We recognize that short-term rentals are likely here to stay in upstate New York but believe that they should be on a level playing field with the rest of the lodging industry," said Mark Dorr, the New York State Hospitality & Tourism Association president.
Airbnb has reached an agreement with 21 counties, not including Rockland, on an occupancy tax collection. According to an Airbnb spokesperson, the company has collected and remitted over $1.7 million in hotel and motel room taxes since reaching the first agreement with Tompkins County, which includes the city of Ithaca, in July 2016. There is pending legislation in the state that would make an occupancy tax mandatory.
Evans says if Airbnbs felt legitimized there would be opportunity to partner with local retailers and restaurants. "I could really see this taking off. I can see people installing bike racks. Partnering with local retailers to promote their goods and services. And offering the kind of memorable one-of-a-kind experience that brings tourists back to the area." And sometimes, even turns them into future homeowners.