Jamaican-Style Pattie Maker and Baker Growing Company For Next Generation
By Tina Traster
By late afternoon on Tuesday, Sabrina HoSang, CEO of Caribbean Food Delights Inc, her parents, and siblings, were still digesting the surreal announcement that their company had received a $2.25 million grant from New York State to expand their Tappan plant.
"We need more production lines," said HoSang. "We cannot keep up with demand."
The 40-year-old Jamaican-style frozen pattie maker and baker, which has been increasing sales 10% annually for the past five years, will use the funds to add 50,000 square feet to create two new production lines, and to hire an additional 25 employees. The buildout of the existing 103,000-square-foot brick factory, will add a second story, which will be used for manufacturing and office space, as well as cold and dry storage. The grant will also pay for new machinery.
"We need more production lines," said HoSang. "We cannot keep up with demand."
Caribbean Food Delights was among the companies and municipalities today awarded $763 million in economic and community development funding through the Regional Economic Development Council Initiative. The initiative was established in 2011 as an effort to jump start the economy and create jobs.
The company also received $500,000 in Excelsior Job Program tax credits.
The Mid-Hudson region was awarded $87.1 million for 122 projects.
"Together we're restoring downtowns, supporting local businesses, and welcoming new residents and visitors," said Lt. Governor Kathy Hochul, chair of the regional economic councils.
The REDC process has transformed New York State's approach to economic development, creating a framework for bottom-up, regional economic growth and streamlining the state funding application process. Since the initiative's inception in 2011, more than $6.1 billion has been awarded to 7,300 projects to create and retain more than 230,000 jobs statewide.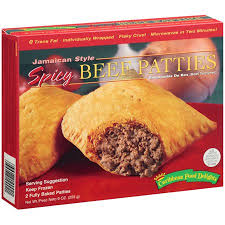 This was the second time Caribbean Food Delights applied for the grant, but the first win. The company, with 200 employees at its frozen food factory in Tappan and its Royal Caribbean bakery in Mt. Vernon, is a rags-to-riches story. HoSang's parents, Vincent and Jeanette, opened their first store in 1978 in the Bronx. In the early years, they had trouble getting loans. And even though Vincent lacked a high school education, he used "blood, sweat, and tears" to build a prosperous family business now run by the couple's three children.
The frozen patties, sold through 40 retailers including Costco, ShopRite, BJs, and a couple of international outfits, resonate with West Indians who miss turnover patties. But the patties have also captured a broader market.
"Many Caribbean people tell us the patties taste like home," said HoSang. "But Americans love it too. Kids come home from school and pop the patties into a microwave. It's like the Spanish empanada."
Gathered around a table today, the HoSangs say the NY state grant is a gift. An early Christmas present. The second generation feels good about the fact that their hard-working parents can be semi-retired. The gift they've received is the example their parents have set. Hard work pays off. Looking ahead, the siblings intend to build a business for the next generation.
"Our parents taught us how to work hard," said HoSang. "Hopefully we can grow the business and pass it to our children, so we can retire the way are parents are retiring."
Other Rockland grant recipients include Chromalloy Gas Turbine, LLC ($89,000) to provide training, Rockland Jawonio Inc. ($100,000), Garner Historic District in collaboration with the Village of West Haverstraw ($40,000).