Uovo's Expansion Returns To New York City
By Tina Traster
The art storage company that first opened its doors in 2014 in Long Island City, and then established two footholds in Rockland County, is opening another location in Bushwick, Brooklyn.
Uovo, founded by developer Steven Guttman, is spending up to $100 million to buy and renovate the 150,000-square-foot Brooklyn property into a first-class storage facility to house coveted art. The facility is slated to open in fall 2019. Uovo is Italian for egg, conveying the fragility and gentle care art requires.
In 2014, the company acquired a site in Long Island City and built its first location in a nearly 300,000-square-foot storage facility from the ground up. The facility, which cost $70 million to build, offers clients areas where experts can work on archiving and curating collections as well as spaces that function like galleries where showings and events can be held. It also has a cafe.
Art Storage Company Puts Down Roots in Rockland
In an unexpected move not long after, Uovo turned their attention to suburban locations and bought an $8 million, 100,000-square-foot warehouse/distribution center on a 13-acre campus at 33 Kings Highway. The large building, in good condition, had 20 to 30-foot ceilings and ample loading docks capable of handling 53-foot tractor trailers. At Uovo, clients can stage and store monumental works. There is a private viewing room, as well as a 5,000-square-foot viewing space for projects. Security is paramount; offerings include a digital inventory system with bar code scanners and iPhone integration, an emergency generator, and a state-of-the-art UL security system reporting directly to a central station.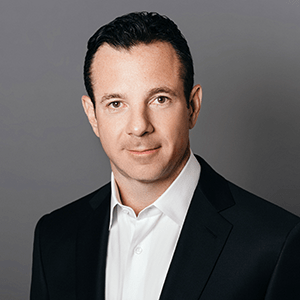 Novenstein saw suburbia as a way to offer a premium service at a discount. "When we built our first facility, we realized that there are some people who want to come by subway, every day, to view their art," said Steve Novenstein, the company's CEO. "But we also recognized that other clients didn't necessarily need to have that kind of access, and that cost was more a factor."
He scouted New Jersey too but worried about flood zones.
Uovo's clients include museums and wealthy individual collectors, but also foundations, galleries, financial institutions, fashion designers who need to store vintage clothing and fabrics, and nonprofit groups. According to a report by the bank UBS, $64 billion of art was sold in 2017, a 12% increase from the year prior.
Novenstein, who lives in Westchester, was familiar with Rockland, even if many of his art clients had no idea where the county is situated. But it was the county's IDA (Industrial Development Association) benefits that "pulled the trigger."
We also recognized that other clients didn't necessarily need to have that kind of access, and that cost was more a factor."
Uovo received sales tax exemption on $2.4 million in furniture, fixtures, and capital investment, according to Steven Porath, IDA's executive director. The company also scored mortgage recording tax exemption, which saved $118,300 in mortgage tax, as well as a $201,000 savings for an exemption on sales tax.
In 2016, Uovo opened a second Rockland location in a 140,000-square-foot building at 100 Bradley Parkway, this time renting the space long-term. Porath says Uovo did not apply for IDA benefits this time around, saying the company would have been eligible for additional sales tax exemption.
For Uovo, the two suburban outposts give the company two tiers of pricing for clients though Novenstein may have thought twice about a third suburban location because Rockland lacks adequate public transportation for city-based clients. He says the city folks really like to come to Rockland and see the wildlife, and feel like they're in the country. But the company has had to add shuttle service to its mix because the county essentially has no rail service.