Bram's Hill Realty Set To Open By Year-End
By Tina Traster
Before the end of the year, Brams Hill Realty Christie's International Real Estate, a concierge brokerage house, will open its first location in Rockland County (we don't know where yet), and a second office sometime in 2019. Its Regional Vice President Andy Emery said the firm will offer a concierge experience for buyers, no matter what price range their house is in.
"It's not just an agent handling a property," said Emery. "It's an entire marketing team."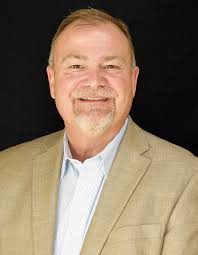 Every house seller will be assigned professional photographers to create virtual tours. Each house will have its own website and a four-color brochure. Marketing will handle social media and analytics. The firm has a premiere agent program with Zillow, which means buyers will reach appropriate agents on listings.
New Jersey Real Estate Firm Expanding To Rockland Promises Concierge Service On Houses of All Prices
The Brams Hill Realty Christies International Real Estate brand, also expanding to Westchester and Orange counties, is an affiliate of the Northern New Jersey-based Special Properties Real Estate Services LLC. Special Properties. The company has seven branch offices and 250 agents in northern New Jersey.
"Every seller will have the 'Christies's experience regardless of the price of the home," Emery said.
Many real estate firms are eyeing Rockland for expansion because of the county's potential and its proximity to the metro area and the Hudson Valley.
The median home value in Rockland County is $452,900. Rockland County home values have gone up 6.2% over the past year and Zillow predicts they will rise 6.6% within the next year. The median list price per square foot in Rockland County is $251. The median price of homes currently listed in Rockland County is $485,000 while the median price of homes that sold is $420,800. The median rent price in Rockland County is $2,500.
However, sales of houses were down almost 3% for the quarter, and are now down almost 5% for the year. That's a reflection of a lack of supply, not a lack of demand, evidenced by continuing appreciation, with prices up 6% on average and 7% at the median for the quarter, and now up 6% on average and 7% for the year.
Experts predict rising prices might be tempting more sellers into the market – months of inventory rose almost 11%, the first increase in over six years. Going forward, buyer demand is expected to be strong enough to absorb this additional inventory and still post meaningful price appreciation through the rest of the year and into 2019.
Emery believes the home market in Rockland is robust, despite an uptick in interest rates and tight inventory.
Rockland County Market Overview
Data through Sep 30, 2018
$452,900ZHVI (Zillow Home Value Index)
6% 1-yr forecast  (Sep 30, 2019)
$485,000Median listing price
$420,800Median sale price (Aug 31, 2018)