Montefiore Nyack Hospital To Provide Update Session To Public, Nov. 14
By Tina Traster
Work is underway to expand Montefiore Nyack Hospital and the $22 million project is far from just a physical expansion. The new and renovated structures are being designed to create a tiered level of improved medical treatment that fosters preemptive intervention and non-emergency care to reduce emergency room visits.
Montefiore Nyack Hospital President and CEO Dr. Mark Geller said the construction project mirrors new ways of thinking about healthcare. He said accountants, for example, are transitioning and becoming managers of risk. Likewise, the new tenet of healthcare is to "manage the healthcare population with improved outcomes and lower costs," he said.
"The goal is to decrease the volume of walk ins for bumps, bruises and sprains by redirecting to the urgent care center."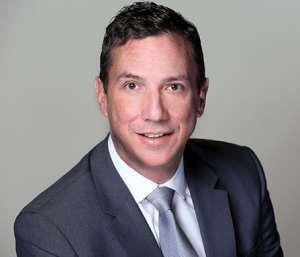 New questions are being asked: What is your disease? How can the healthcare community better manage that disease? How do hospitals work with community organizations so people aren't going to an emergency room for unnecessary care?
"It's our job to work with community providers to build a network of care and to care for patients in the least expensive setting and more flexible environment," Geller said."The goal is to decrease the volume of walk ins for bumps, bruises and sprains by redirecting to the urgent care center."
Montefiore Nyack Hospital, a member of Montefiore Health System and the Montefiore Hudson Valley Collaborative, is building a two-story, 16,300-square-feet addition, which will double the size of the emergency department, and add a Medical Village. The hospital lobby and adjacent corridors will also be renovated. When completed in early 2020, the total square footage will be 44,000 square feet.
The expansion, which includes reconfiguration of existing patterns, will add a separate fast-track urgent care entrance, a new rapid assessment area, a private behavioral unit, larger trauma treatment bays, and a dedicated imaging suite with a CT scanner, and an integrated decontamination room. Montefiore Nyack Hospital's Emergency Department is one of the busiest in the lower Hudson Valley.
Dr. Geller says there will be more beds and every patient will have a private room. The trauma area will be enlarged and more slots are being created for ambulances. Currently there is only space for one ambulance at a time.
The Medical Village will house a 7,800 square foot multi-specialty outpatient service center to include primary and specialty care providers and community-based support services from local service organizations. A patient navigation program will integrate inpatients and outpatients with community-based services and provide transition support in the least restrictive environment for care. The center will also offer non-emergency transportation to and from appointments with providers and organizations.
The hospital has already begun to hire "navigators," a new job title, that involves intermediaries between patients and access to non-emergency community care. "We are training nurses and care managers to deal with the health of the population, rather than episodic care."
Geller says the project is about 33% complete. Footings for the new building are in, foundations area about to be poured, the new entrance is underway as is the renovation of existing space under way.
The project is expected to create 100 short-term construction jobs and will add 15 to 30 permanent positions to the region once it's complete. The project is expected to expedite response time, embrace newer more global thinking in healthcare, and provide new opportunities for healthcare workers. The project will be the largest health care project for Montefiore Nyack Hospital since the construction of a 19,600 square foot Cancer Center in 1999.
Montefiore Nyack Hospital (formerly Nyack Hospital) is a 375-bed community acute care medical and surgical hospital, founded in 1895. It is the county's largest employer. The expanded hospital will create an opportunity to train students pursuing careers in health care professions, including nursing, nurse practitioners, radiology technicians, and laboratory technicians, among others.
Representatives from Montefiore Nyack Hospital will be hosting a public informational meeting about the Hospital's Care Transformation Project, as it is known, on  Wednesday, November 14th at the Nyack Village Hall at 9 North Broadway in Nyack. The meeting begins at 6:30 pm and will include an update on the project as well as a question and answer session.