RCBJ-Audible (Listen For Free)
Dominican University President Mary Eileen O'Brien Retires
Sr. Mary Eileen O'Brien, O.P., Ph.D., President, Dominican University New York, announced her retirement.
Because the institution attained university status and constructed a long-awaited turf field and track for student athletes, Sr. O'Brien said the time was right.
"Having recently achieved both these long-term goals, I feel the time is right for me to announce my impending retirement," she said.  The turf field was officially named the O'Brien Field on Saturday, September 30, 2023, in recognition of Sr. Mary Eileen's years of visionary leadership and service.
In 1997, she was chosen to serve as President of the College. Dominican College was renamed Dominican University New York in May 2022, when the NYS Board of Regents approved the new University status, under Sr. O'Brien's leadership.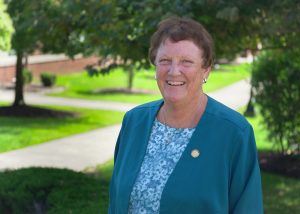 "It has been a distinct privilege to serve as the president of this remarkable institution for 35 years," she said, noting that she has not set a definite date for her departure to give the Board of Trustees adequate time to search for a new president and to ensure a smooth transition to new leadership.
In an email to students, faculty, and staff she wrote, "Serving as president of Dominican University has never been a job for me; it has been a mission and a calling.  I will forever hold the University, its students, faculty, staff, and alumni in my heart."
Steven Sabatini, Chair of the Dominican University Board of Trustees, thanked the outgoing president for her service to the University,
"Her leadership and vision transformed what was once a small college into a respected university," said Sabatini. "The campus has greatly expanded with new, modern buildings and academic programs, including those offering master's and doctorate degrees."
Sabatini said the Board will be establishing a committee to begin the search for a new president.
Sr. O'Brien is active in the local, regional, and national organizations. She sits on, or has sat on, the Helen Hayes Advisory Board, Caldwell University Board of Trustees, Rockland Business Association Board of Directors, Council of Independent Colleges Board, The Commission of Independent Colleges and Universities Board, Central Atlantic Collegiate Conference President's Council, Dominican Higher Education Council, and Lower Hudson Valley Catholic Colleges and Universities Consortium. She also participates in the Association of Catholic Colleges and Universities, and the National Association of Independent Colleges and Universities.
---
Rockland County's Bond Rating Is AA+
Rockland County government's bond rating, according to Kroll Bond Rating Agency, is AA+, reflecting the county's six-year trend of balancing operations, improving liquidity and reserves, controlled spending practices and other factors, County Executive Ed Day said.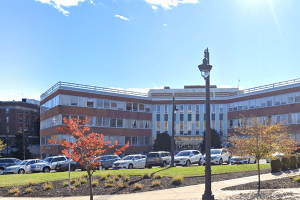 According to the rating agency, "the county's currently strong financial position demonstrates the dramatic recovery that has taken shape since fiscal year-end 2012." The report said the stable outlook "assumes that management will continue to practice the conservative budgeting and careful expenditure controls that have contributed to six successive years of positive financial performance."
Day said when he was first elected, the State Comptroller's Office listed Rockland as the most fiscally stressed county in the state with its bond rating one step above junk status.
"This new, and without question, incredible bond rating right out of the gate by KBRA is only one step away from their highest rating of AAA, reaffirming Rockland becoming one of the fiscally strongest counties in the entire state, transforming from worst to first, in only eight years," he said.
---
Rockland County Resident Fesses Up To Role In Health Care Scheme
A Chestnut Ridge resident has admitted his role in conspiracies to commit health care fraud and to pay and receive illegal kickbacks through his marketing company, United States Attorney Vikas Khanna announced.
Eric Karlewicz, aka "Anthony Mazza," and his conspirators submitted false and fraudulent claims to healthcare benefit programs totaling more than $127 million for durable medical equipment, according to Khanna in a news release.
Karlewicz pleaded guilty last week before U.S. District Judge Esther Salas in Newark, New Jersey, after waiving prosecution on the indictment. At his scheduled sentencing on Feb. 20, 2024, Karlewicz faces up to 10 years in prison for conspiracy to violate the federal anti-kickback statute and conspiracy to commit health care fraud.
The sentence is at the discretion of the judge. The kickback conspiracy count under the federal statute is punishable by a maximum of five years in prison. The health care fraud charge could bring 10 years. Both charges carry a potential fine of $250,000.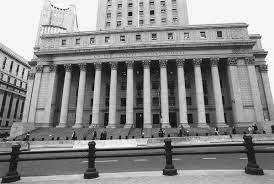 Karlewicz, aka "Anthony Mazza," was part of a nationwide scheme with doctors, telemedicine companies and medical equipment companies to submit false claims to Medicare and other health care benefit programs, prosecutors said.
From June 2017 through May 2019, Karlewicz conspired with durable medical equipment (DME) companies, telemedicine companies, and doctors to submit false claims based on a circular scheme of kickbacks and bribes.
The 44-year-old controlled a marketing company though which he and his conspirators identified Medicare and TRICARE beneficiaries to target, prosecutors said.
Employees of the company called the beneficiaries to pressure them to agree to accept DME, frequently consisting of back, shoulder, and knee braces.
Karlewicz and his conspirators paid the company's employees commissions, bonuses, and incentives to encourage them to convince as many beneficiaries as possible to accept DME, regardless of medical necessity.
Karlewicz and his company then paid kickbacks to telemedicine companies, which in turn paid kickbacks to doctors, to obtain doctor's orders for the DME. The doctors paid by the telemedicine companies signed the orders regardless of medical necessity, often without ever speaking to the patient.
Karlewicz and his business partner then steered the doctor's orders to DME suppliers around the country, with which Karlewicz and his company had additional kickback arrangements. The DME companies submitted claims for reimbursement to health care benefit programs including Medicare and TRICARE, and thereafter sent a portion of the proceeds to Karlewicz and his company as payment for the doctor's orders generated through the conspiracy.
The company received more than $63 million from DME suppliers in exchange for the referrals.
In total, Karlewicz and his conspirators caused the submission of false and fraudulent claims to health care benefit programs totaling more than $127 million.
Using proceeds from the scheme, Karlewicz purchased luxury vehicles, including a Ferrari, and Lamborghini, a Bentley, and a BMW, prosecutors said.
---