RCBJ-Audible (Listen For Free)
Keith Libolt, Hudson Valley Developer Who Built Rockland Homes for Heroes, Other Developments Throughout Hudson Valley, Purchases 195 acres for $1.5 Million in Modena
By Tina Traster
A housing developer has purchased a nearly 200-acre farm in the hamlet of Modena that has a long and storied history in the Hudson Valley. The tract purchased is part of the former Lembo farm and is also the tale of many an American farm. Lembo began as an apple orchard in the 1940s, added revenue streams along the way to survive, but ultimately transferred ownership of almost 200 of its 300 acres after falling into foreclosure. Over the past decade, and under new ownership, the still-fertile spread of 195 acres has been leased by farmers to grow vegetables, and for one year, hemp.
But now the farm will transform into much-needed single-family affordable housing, if the developer's vision for the land is realized.
"If you put a dart through the epicenter of the housing crisis, of a lack of affordable home ownership, it would be right here," said Keith Libolt. "There is a great need for housing for millennials and seniors."
In August, PreFab City, Inc., a Florida-based corporation, sold the 195-acre property at 1752 Route 44/55 in Plattekill to a group of companies owned and controlled by Keith Libolt. The group paid $1.5 million for the land.
The Lembos retained 100 of the 300 acres of the original farm after the rest was lost to lenders; their parcel was not part of the sale.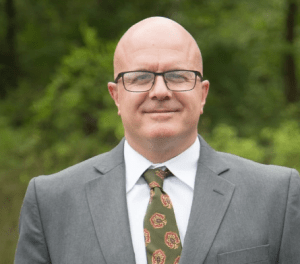 The Libolts are a third-generation development company that owns Affordable Housing Concepts (AFC) in Gardiner. Keith Libolt Sr. co-founded the company in 1973 with Philip Jannotti. Today the company is run by Keith Libolt, the founder's son, and his son, Keith Libolt II.
The company has a long history of developing luxury, market-rate, and affordable or "workforce" housing in the Hudson Valley and New Jersey. Town Supervisor Jennifer Salemo said no plans have been submitted to the Town of Plattekill.
AFC has partnered in building a myriad of housing projects including Zero Place at 87 North Chestnut Street in New Paltz, Landmark Place, a 55-plus residential development (the former Kingston Almshouse), and Energy Square, an affordable housing development, both in Kingston. AFC is underway with The Foundry in Newburgh, an 80,000 square-foot adaptive reuse of a former factory building that will have 59 luxury loft apartments. Libolt recently proposed "Harmony Hall," also known as "Manheim Mews," a senior housing project of 51 affordable units across from SUNY New Paltz on Manheim Boulevard.
In Rockland County, the developer rehabbed army barracks to build Rockland Homes for Heroes, a 14-unit, affordable, supportive housing development for veterans and their families located on the former grounds of the historic Camp Shanks.
The developers also built Vincent's Village, a five-building active-adult community in Nanuet that has 93 affordable units, 35 of which are set aside for aging adults in need of additional support, as well as Views At Pomona, a 56-unit, 55-plus active-adult community
For now, the developer is likely eyeing a singe-family-home development. Libolt said his team plans to meet with town officials next month for an informational meeting.
"We just want to have a discussion to see if we can get consensus," he added.
In this rural farming community, residents have become accustomed to the transition of farmland to residential use.
"The farmers are selling out," said Robert (Butch) Anson of Clintondale. "It's a loss for the community because the apple farms generate income in the valley. It's big business in the valley, though it was a lot bigger 20, 30 years ago."
Lembos Wonder What New Neighbor Has In Store
Among those wondering about the future of the farm site is Michael Lembo III, who along with his siblings, still lives in houses abutting the 200-acre property Libolt bought. Gail and Amy Hepworth, Milton farmers who've been leasing the land from PreFab City's James Brooks for about a decade, are also concerned.
Michael R. Lembo Jr, born May 9, 1931, moved with his parents Michael and Mary to the hamlet of Ardonia when he was seven. His parents owned and operated Ardonia Market for four years until they moved to Modena to develop apple orchards. Over the years, the farms produced apples, pears, plums, cherries, peaches, and other fruit. The beautiful 300-acre parcel includes two lakes and a stream with a rich biodiversity of wildlife.
Lembo Jr., who studied pomology, the science of growing fruit, earned a degree from Cornell University in 1953. He was active in civic and political life. At peak production in the late 1980s and 1990s, the farm was reaping 100,000 bushels of apples annually.
The academic farmer made a success of apple growing but even in his lifetime it was necessary to use the farm for nonagricultural purposes to diversify revenue streams. In the early 1970s, Lembo Jr. built apartments for college students to rent, as well as cold storage units. There was the Rustic Lounge bar and restaurant, camping, hare scrambles, ice racing, concerts, and motor cross racing.
"There were bad years with the apples," said Michael Lembo III. "During those years, we had to find ways to offset the losses with other things. There were years where the apples were dumped for cider. There was not enough to pay the bills."
In his father's obituary, his children wrote "after retiring from farming, one of his greatest joys was counting the numerous families that would come from near and far to enjoy a fun-filled day of riding their ATVs throughout our beautiful 300 acres."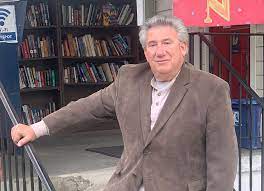 Lembo III, who bears a resemblance to the French actor Gerard Depardieu, said the ATV business, featured in the press and on MTV, the music video channel, put Modena on the map. Ultimately, it may have been what wiped the farm from the map. For years, Lembo III found himself and the farm caught up in a protracted battle with his late neighbor Valerie Smith and the town over what uses were permitted on the farm.
"We spent a fortune on legal fees," said Lembo III, 65, who is a candidate in this year's race for Town Supervisor in Plattekill and is running on a platform that opposes a proposed county landfill on two Plattekill sites. The Lembo family three decades ago successfully fought Ulster County when it tried to site a solid waste facility on the farm.
Mitigating difficult farming years, the Lembos borrowed money from Orange County Real Estate and Pre Fab City in 2009, and lost the 194 acres through a foreclosure suit in 2016.
About ten years ago, the farm came back to life thanks to twins Amy and Gail Hepworth, who own and operate Hepworth Farms in Milton, a seventh-generation family farm founded in 1818 that grows more than 300 varieties of vegetables. They began leasing the land from James Brooks.
"We have the whole farm (200 acres)," said Amy Hepworth, adding she'd heard something about the sale but wasn't sure what would happen next. The Hepworths' lease will be up for renewal in January.
"It's a big farm for us," said Hepworth, whose company Hepworth AG cultivates nearly 500 acres in Ulster County and the Hudson Valley. "We've invested a lot of money to farm. We're always happy to take an abandoned property and put it back into production. Trickle-down economics really does apply to agriculture. All the money we spend circulates into the local economy. It creates a good feeling."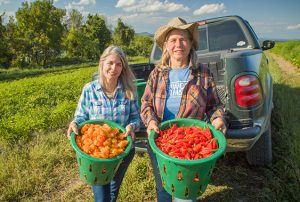 Gail Hepworth said abandoned farmland is not like abandoned forest that regenerates.
"Abandoned farmland has a negative impact," she said. "It doesn't grow beautiful and wild. Instead, the weeds are gnarly. It doesn't promote biodiversity. An abandoned property is a hot done mess that needs a lot of clean up if it is not cared for."
Modena, and the Town of Plattekill, is mostly a rural outpost in southern Ulster County with a stagnant population of 10,000 plus residents. Operating farms continue to define the rural community's heritage but there's also a need for housing, especially affordable housing.
The Hepworth sisters are farming choice parcels on the farm to grow a variety of vegetables, including kale, collards, radishes, carrots, peppers, tomatoes, eggplant, lettuce and more. One year they grew hemp but that was a bust. They say portions of the parcels are used as a nature preserve, including two beaver villages.
"Nobody's told me anything about what's going to happen," said Amy Hepworth, saying James Brooks, her landlord for nearly a decade, has never indicated that he or anyone else planned to develop the land. "The contract is over. I'm not renewing until I understand what's going on."
Libolt told RCBJ he hopes there will continue to be an agricultural aspect as well as an renewable energy such as solar field on the land. He also said he expects to "disturb less than half the property" to build the housing development.
It can take years for a housing development to obtain approvals. Though there is no proposal before the town, the Hepworths say farming is not about what will happen in the next few months – it's a labor of love that foresees years to come.
But one thing the Hepworths are sure about.
"I'm not going to farm around a housing development," said Amy Hepworth. "My work is so interconnected. We are a deep rotation farm. I would not be able to function in a development. Rather than do that, I'd go to another farm that needs rehabilitating."
Local Zoning Provides A Diversity Of Possible Uses For The Farm
The Libolts are local. Their company is based in neighboring Gardiner. Keith Libolt served on the Town of Gardiner Ethics Board for five years and serves as the Vice Chairman on the Town of Gardiner Planning Board. He is also the CFO of Bridges of Greater New York, a director of the Affordable Housing Conservancy, and an advisor to several local community-based housing groups. He is also a deacon at Christ the King parish. He holds an Associates of Science degree from the University at Albany and a Licentiate of Sacred Theology from St. Michael's Seminary.
The parcel his company has purchased is zoned RR-1.5 (Rural Residential 1.5 acre lots). The district is designed to limit dense development, according to the town code. However, the code allows one-family detached dwellings on 1.5-acre lots and two-family dwellings as-of-right. It also allows with a Special Permit active adult/senior care communities and multifamily dwellings, as well as warehouses, self-storage facilities, and planned business parks.
The town code permits multifamily dwellings by Special Permit on this parcel because it has direct usable access and frontage on Freetown Highway.
Michael Lembo III said he would not be surprised if housing were proposed for the site, as many farms that have been sold have been converted to residential developments. However, he points out that town residents may be wary of any kind of a large-scale development because residents rely on well water and because a housing development puts pressure on town services and the school system.
"I realize there's a shortage of housing," said Lembo III. "The only property left in town is farmland. Not just here but everywhere farms are being converted into housing subdivisions. No one likes to see farmland disappear. But if farmers can't make money, they end up selling."
---