RCBJ-Audible (Listen For Free)
County Director of Consumer Protection Retires; Principal Assistant County Attorney Kimberly Von Ronn Steps into Role
Jim Elcik, Director of Consumer Protection, is retiring; he will be replaced by Rockland County's Principal Assistant County Attorney Kimberly Von Ronn. Elcik was first named Director of Consumer Protection in January 2019.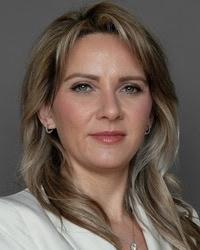 Prior to being named director, he was a former United States Marshal who rose through the ranks beginning as a Deputy US Marshal in January of 1991 before retiring in May of 2018 as Assistant Chief Deputy US Marshal for the Eastern District of New York.
"Jim did a phenomenal job as our Consumer Protection Director, investigating nearly 700 complaints last year alone – a 50 percent increase from the year prior," said County Executive Ed Day. "Those investigations resulted in 142 prosecutions for unlicensed contracting and resulted in $88,000 being returned to homeowners."
During her time as Principal Assistant County Attorney Von Ronn helped develop and launch the County's new Office of Buildings and Codes (OBC), which included crafting policies and procedures, in addition to overseeing the prosecution of New York State Fire Prevention and Building Safety Code violations, managing attorneys and litigation assistants, and providing managerial support to the Director.
The Director of Consumer Protection job pays $128,285 annually.
---
Area Chefs Gear Up For Fifth Annual Cornucopia, An Event That Benefits Meals On Wheels
Meals on Wheels Rockland will host its fifth annual benefit, Cornucopia, featuring top chefs of the Hudson Valley on Oct. 23.  The event will take place from 6 pm to 10 pm at Edgewood Country Club, 449 Rivervale Road in River Vale, NJ.  All proceeds go to further Meals on Wheels Rockland's mission of enhancing the wellness of Rockland's older adults and their families by providing services that support their safety, independence, and health.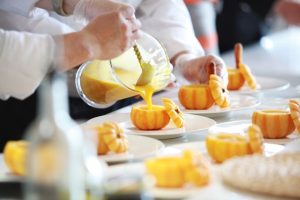 Cornucopia will bring together twenty area chefs, who will each host a chef's table. The evening's lineup will include a cocktail hour, basket raffles, a live auction and a celebration of Meals on Wheels Rockland and its distinguished honorees.
Honorees to be celebrated at Cornucopia are Kenyatta Jones-Arietta of R2M Realty and M&T Bank, led by their Regional President, Tyré Robinson
"Monday night is typically a chef's only night off, yet this gracious group is dedicating their Monday night to making food and creating experiences that ultimately go towards helping feed Rockland's homebound Seniors, said Kevin Hardy, Meals on Wheels Rockland's president and CEO.
The line-up of culinary chefs include:
Brasserie D of Nyack, Chef Alain Eigenmann
Caffe Anello of Westwood, Chef Johnny Vitale
DPNB: Pasta & Provisions of Nyack, Chef Tony Scotto
Edgewood Country Club of River Vale, Chef Tony Villanueva
Kantina of Sparkill, Chef Chris Holland
Karenderya of Nyack, Chef Paolo Mendoza
Kwan Thai of Pearl River, Chef Kwan Bellhouse
Lanni's Cucina Verace Italiana of Sparkill, Chef Vittorio Lanni
Lynch's on the Green of Theills, Chef Juan Magana
Mystic Flavor Catering of Park Ridge, Chef Connie Ann Kearney
Norcina of New City, Chef Franz Christerer
#12 of Ridgewood, Chef Luis Escobar
Otto's of Piermont, Chef Phil Iannuccilli
Roost of Sparkill, Chef Kevin Reilly
Sabi Sushi of Piermont, Chef Doug Guyen
Six23 Social of Sparkill, Chef Denis Whitton
Stern & Bow of Closter, Chef Ingrid Wright
The '76 House of Tappan, Chef Robb Norden
The Greek-ish of Nyack, Chef Constantine Kalandranis
The Xaviars Restaurant Group of Congers and Yonkers, Chef Peter Kelly
Kenyatta Jones-Arietta launched R2M (Ready 2 Move) Realty in 2013. Through her brokerage, Kenyatta created a 3 percent giveback program to benefit the non-profits of the Hudson Valley.
"It is through our local community that our brokerage thrives, therefore, I want to give back to the community that supports us," said Jones-Arietta.
The M&T Charitable Foundation works in partnership with non-profit organizations that focus on improving the quality of life for our customers, employees and neighbors.  "Tyré and team have not only led M&T to be keystone supporters of Meals on Wheels Rockland and our events, they have pitched in habitually throughout the years.  They show up regularly in their green tshirts, sleeves rolled up and ready to work at our Nanuet office, in the commissary or on the road delivering meals," said Hardy.
Sponsorships and tickets are still available for the event. Visit the website to purchase tickets: https://mowrockland.org/cornucopia2022/
---
Saint Dominic's Aims to Raise $100,00 At Shooting Clays Oct. 27th Event
The Friends of Saint Dominic's, which provides funding to support Saint Dominic's Family Services (SDFS), is seeking to raise $100,000 during a "Shooting Clays" charity event on Oct. 27 at Ten Mile River Preserve in Dover Plains.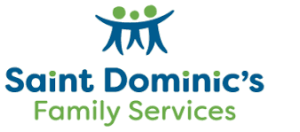 "Our sole purpose is to provide funding support to Saint Dominic's Family Services (SDFS), whose mission is to empower children, adults, and families facing challenges to thrive in their communities by addressing their needs with compassion, dignity, and care," said Brian Finneran, president of Friends of Saint Dominic's. "Your generosity will make it possible for Saint Dominic's Family Services to sustain valuable programs provided for children, adults, and families in need."
Founded almost 150 years ago, SDFS is a non-profit human service agency that provides social services to 5,000 children, adolescents, adults and families in New York City and Hudson Valley. Their work helps individuals live and thrive in a permanent, family-centered environment that nurtures growth and maximizes independence.
The Friends are seeking participants who will purchase a squad, donate a raffle, or make a sponsorship pledge.
For more info: https://FOSDClays2023.givesmart.com
---