RCBJ-Audible (Listen For Free)
Pfizer Leases 151,065 Square Feet On Hudson Valley iCampus in Pearl River
Biopharmaceutical giant Pfizer is expanding its footprint at Industrial Realty Group's Hudson Valley iCampus in Pearl River.
Pfizer has leased 151,065 square feet of manufacturing, laboratory, warehouse, and office space in multiple buildings for its science and biotech divisions, Industrial Realty Group has announced.
Pfizer will use the space for its PGS division, which produces commercial antibody drug conjugates for Pfizer's oncology business.
Hudson Valley iCampus is a 2 million-square-foot, mixed-use, multi-tenanted property on 207 acres at 401 North Middletown Road in Pearl River. Tenants include ​​Pfizer, Sanofi US Services, Momentive Performance Materials, Auro Vaccines and Strides Pharma.
Pfizer also plans to invest $470 million to build a state-of-the art laboratory and office building on a portion of a 23-acre parcel it owns for its vaccine research and development division. That parcel is contiguous to Hudson Valley iCampus and will be an expansion of Pfizer's existing laboratory, office and meeting spaces there.
Jamie Schwartz, president of Hudson Valley iCampus, represented ownership in Pfizer's expansion. Warren Braverman, a senior managing director at Cushman & Wakefield (CWK), represented Pfizer.
---
STAR-FEST XIV Concert To Benefit One to One Learning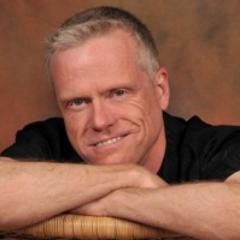 A concert to benefit One to One Learning will take place Sunday, Sept, 17 at 3:30 on the lawn of Marydell Faith and Life Center, 640 North Midland Avenue in Nyack. The STAR-FEST XIV concert will benefit the non-profit community outreach program sponsored by the Dominican Sisters of Sparkill, who are dedicated to teaching English to immigrants. Volunteer teachers work with students in small groups are a hallmark of the program.
The STARFEST XIV will feature host and emcee, John Patrick "JP" Schutz, an award winning cabaret and concert performer and his friends. Past performers have included Jan Lynch and Tommy Dunn, Sue Matsuki, Robert Mattern,  Rita Harvey and Patty Koontz.  Festivities continue after the concert with a buffet supplied by a bevy Rockland restaurants.
Tickets for STARFEST XIV are $40 in advance and $45 at the door. Checks are payable to One to One Learning, Inc., 640 North Midland Avenue, Upper Nyack New York 10960 or register via PayPal.  For more information, 845-512 8176 or email clpaangel59@gmail.com.
---
Looking for a Career in Retail?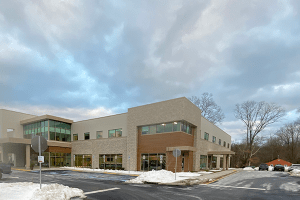 Jawonio is planning to host two virtual information sessions to help people with disabilities thrive in the work force. The free training sessions called Retail Boot Camp will take place on Wed. Sept 6 at 10:30 am and 7 pm.
The webinar will be presented by Jawonio vocational and employment experts. Individuals who are eligible for OPWDD services and currently unemployed are invited to apply.
Retail Boot Camp is designed to equip individuals with developmental disabilities with the essential skills needed to embark on a successful career journey within the retail industry, according to Jawonio. The two-and-a-half month long free program includes classroom instruction and hands-on experiential learning in a retail setting.
"Our program doesn't just train, it transforms," said Stacey Kantrowitz, Director of Community Employment Services. "By participating, individuals join a community dedicated to championing diversity, fostering growth, and building bridges to meaningful employment."
For the meeting link, RSVP to Courtney.Burnham@jawonio.org.
---