RCBJ-Audible (Listen For Free)
State Funding Available For Downtown Revitalization & Economic Development Programs
Governor Kathy Hochul has announced that $200 million in funding is available through the State's two signature downtown revitalization and economic development programs — $100 million each for Round 7 of the Downtown Revitalization Initiative and Round 2 of the NY Forward program, which focuses on revitalizing smaller and rural downtowns. This year's funding brings the total amount of State investment across all rounds of the programs to $1 billion since 2016.

Together, the two programs have awarded $800 million in funding to 93 communities across every region of the state.
In 2021, the Village of Haverstraw won a $10 million Downtown Revitalization grant to develop a strategic investment plan and implement key projects that advance the community's vision. That same year, another $10 million grantee was Ossining, which is connected to Haverstraw through the NY Waterway ferry across the Hudson River.
Communities are nominated by the state's 10 Regional Economic Development Councils based on the downtown's potential for transformation. Winners are provided with funding for the much-needed infrastructure to ensure equitable and accessible future growth while improving the wellbeing of traditionally underserved communities.
Deadlines:
Intent to Apply (optional): August 18, 2023
Application submittal: September 29 at 4 pm
---
Montefiore Nyack Hospital and Highland Medical Host Career Fair on Aug. 22
Montefiore Nyack Hospital and Highland Medical will host an employment fair on Tuesday, August 22 from 2 to 5 p.m. in the Cafeteria Conference Room on the ground floor of the Hospital at 160 North Midland Avenue in Nyack.
Registration is not required, and free parking validation will be provided to attendees who park in the Hospital's on-campus parking garage.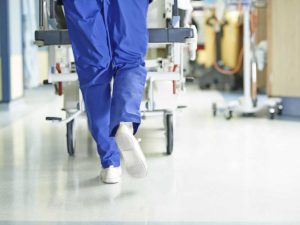 Various career opportunities available include clinical positions such as nursing and personal support workers, as well as allied health professions including respiratory therapists, laboratory and diagnostic imaging technologists/technicians. The fair will also focus its recruitment efforts on Montefiore Nyack's support services departments such as housekeeping, medical receptionists, medical assistants, nutrition services and more.
Representatives of Montefiore Nyack's Human Resources team and various departments will be available to offer information on the hospital's programs and services as well as the application process. Career seekers are advised to bring several copies of their resume.
Applications will be available onsite for career seekers who do not have a resume.
Montefiore Nyack Hospital and Highland Medical offer competitive salaries, robust benefits, and flexible opportunities for per diem, part-time and full-time employment. Highland Medical's growing network of experienced physicians and specialists has practices located throughout Rockland County.
---
Catholic Charities Community Services of Rockland "Hearts of Gold" Gala Recognizes 15 Community Members
The recent Hearts of Gold Gala hosted by Catholic Charities Community Services of Rockland (CCCSR) acknowledged the hard work of 15 members of Rockland County Parishes for their "hearts of gold." The honorees were nominated by their respective Pastors for their dedication and commitment to their own parish ministry.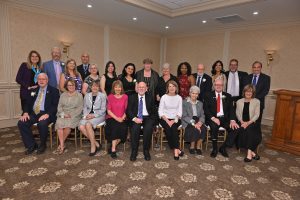 "It was our honor and pleasure to celebrate so many individuals who give back to their communities on a regular basis," said Dan Eudene, Executive Director of Catholic Charities Community Services of Rockland which assists with food insecurity and housing issues for those facing eviction. It also operates Rockland County's Warming Center to help house individuals without shelter during the colder months. "This was the first time we identified Parish members as our honorees and we look forward to making it an annual tradition."
Among the 15 Parish members honored were:
Beatrice Civil, Director, CYO Basketball Program, St. Peter's and St. Mary's Church, Haverstraw
Andy Farrelly, Food Drive Chairperson, St. Augustine, New City
Lucero Dominguez Ruiz, President of the Hispanic Community, Sacred Heart, Suffern
Patricia Marino, Food Pantry Manager, Immaculate Conception, Stony Point
Lissette Diaz, Assistant to the Pastor, The Parish of St. Paul and St. Ann (St. Paul's Church), Congers
Ed Tangredi, Parish Council Member, The Parish of St. Paul and St. Ann (St. Ann's Church), Congers
Kerry Beckmann, Parish Council President, St. Catharine of Alexandria, Blauvelt
Raymond Rioux, Volunteer, St. Joan of Arc Church, Sloatsburg
---