RCBJ-Audible (Listen For Free)
---
$35 Million Buys Bardonia Self-Storage Facility That Was Once Westrock Indoor Tennis Center

Prime Storage Nanuet, LLC, of Saratoga Springs, NY acquired a self-storage facility in Bardonia that at one time was the home of the Westrock Tennis Center. The seller was Port Chester-based 21 Pralle Owner, LLC, an affiliate of the Renatus Group. The facility was purchased by Prime Storage Nanuet, LLC, an affiliate of the Prime Group for $35 million.
In 2021, Westrock Tennis, Inc. sold the property to the Renatus Group for $11,550,000. Renatus undertook a major renovation and expansion of the buildings that once housed the Westrock Indoor Sports & Entertainment Complex at 21 Pralle Lane in Nanuet for a conversion to a Cube Smart Self Storage outlet. The two existing structures were combined into one large building with a second floor mezzanine added creating 70,000 square feet of floor space, as well as an additional smaller structure built to combine the two existing buildings. Zoning variances allowed an FAR (Floor Area Ratio) more than twice the allowable amount.
Prime Group claims to be the largest private owner of manufactured housing communities and recreational vehicle resorts in the U.S., in addition to having a significant presence in self storage and multi-family assets, valued in excess of $10 billion.
---
St. Mary's Villa Retreat Sells to California Hotelier For $11 Million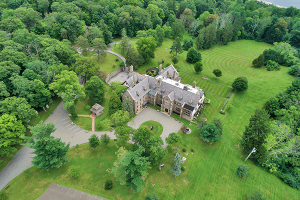 A California hotelier group purchased St. Mary's Villa Retreat House at 150 Sisters Servants Lane in the Town of Ramapo for $11 million. W. Alex Glasscock, owner of The Ranch in Malibu, plans to create a mid-size boutique hotel and wellness spa on the bucolic property tucked away off Sterling Mine Road.
The iconic estate formerly known as "Table Rock", was built for the great-grandson of Alexander Hamilton and previously served as St. Mary's Villa Retreat House.
The property, featuring 52 rooms on 40+ acres, will be the new home to a spa and resort property from the owners of "The Ranch in Malibu" in Malibu, CA.
Alex Glasscock, who founded the California hotel with his wife Sue in 2010, intends to create a similar property to The Ranch in Malibu, which Conde Nast Traveler named "#1 Destination Spa Resort" in the U.S. in both 2020 and 2021. The luxury wellness hotel and spa offers fitness, hiking, yoga, and weight training in the hills above the Pacific Ocean. The retreat, situated on 200 acres in the Santa Monica Mountains, has 19 cottages. Rates for a one-week retreat begin at $8,600, and month-long packages cost $33,600, according to the hotel's website.
The buyer has applied for and received benefits from the Rockland Industrial Development Agency under the name of TRHV, Inc. and is planning on investing about $8 million in property upgrades. According to its filing, it plans on financing 100% of the acquisition and improvements and is seeking a mortgage tax exemption in the amount of $211,050, sales tax exemptions of $418,000, and a PILOT (payment in lieu of taxes) program with the relevant taxing authorities.
The buyer plans to deliver 50 full-time and 50 part-time jobs, and stated that without these incentives, it would have looked to invest in New Jersey, Connecticut, or Maryland instead of New York.
Rand Commercial represented the Seller and Tuxedo Hudson Realty represented the Buyer in this transaction.
---
Car Dealership on Route 303 In West Nyack Trades For $15 Million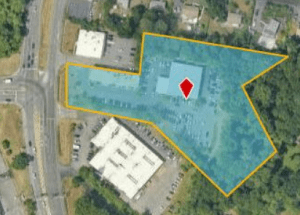 What was once a Saturn dealership, updated into a KIA dealership at 250 Route 303 North in West Nyack, has sold for $15 million. The seller was Dylan Isla Realty. The buyer is LAC 250 North Route 303, a Delaware LLC, affiliated with Legacy Automotive Capital LLC of Malvern, PA.
The 10,430 square foot commercial building sits on 4.2 acres.
Legacy Automotive Capital is solely focused on providing highly tailored sale-leaseback capital to the automotive retail industry. Automotive dealers that sell their real estate and lease it back are able to utilize the capital to reduce their debt costs while retaining use of their real property.
Dylan Isla purchased the property back in 2016 for $5,100,000.
---