RCBJ-Audible (Listen For Free)
NY's East Ramapo Central School District Allowed Lead In Water for Years, Echoing Flint's Water Crisis
In response to reports of widespread lead contamination and a Building Conditions Survey that found nonfunctional taps in every school building in New York's East Ramapo Central School District, the New York Civil Liberties Union – along with 24 partner organizations – sent an urgent letter today to Governor Hochul, Majority Leader Stewart-Cousins, and Speaker Heastie calling on Albany to take over the district immediately and called on the state to remediate the lead in all school buildings.
"It is unthinkable for New York to tolerate such deplorable, dangerous conditions for the students in East Ramapo schools," said Johanna Miller, Director of the Education Policy Center at the New York Civil Liberties Union. "The District has clearly demonstrated that it cannot provide a safe environment for its 10,000 public school children — the state must take over and establish an immediate plan for improving conditions."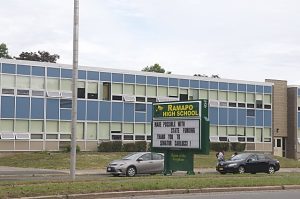 Since the school board will not invest in necessary repairs, local staff have been forced to turn off several drinking taps across the district. High school students have reported to the NYCLU that there is no longer bottled water available in their buildings.
Water fountains have been cut off in the buildings for seven or more years, but children as young as Pre-K are still using lead contaminated water to wash their hands in school bathrooms. As of now, the only other protection the District is providing for young children exposed to lead-tainted water — some of whom can't even read yet — is warning signs.
No solution has been implemented due to the school board and its private-school voting majority's unending quest to defund the public schools, says Miller.
"This situation in East Ramapo schools is reminiscent of the environmental racism seen in Flint, Michigan. 96 percent of students attending public schools in the district are Black, Latino, or Asian, and over 80 percent come from economically disadvantaged households. Last year, East Ramapo added 1,000 students to its public school rolls, nearly all of whom recently immigrated to the U.S."
"We've been receiving unmerited negative publicity and that does nothing but hurt the students who we are trying to help," said Garrett Bedrosian, ERCSD Substitute Teacher/Summer Aide. "The students can read in Haitian Creole, Spanish and English. There are water coolers in ALL the schools that provide Spring Water to all students and staff when they get thirsty.  It's (the report) is simply inaccurate."
---
Spring Valley Mayor Wants to Wrest Back Authority Over Village Inspections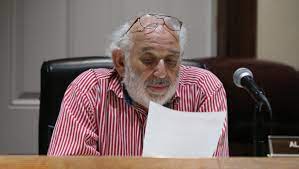 Mayor Alan Simon said he wants the village restored as the property inspectors and enforcers of state fire and safety codes. The mayor believes the village is better situated to protect its residents, rather than Rockland County, which was given the mandate in 2021 when New York State concluded the village was not enforcing state fire and building codes.
Simon called the county government program was "deficient, illegal, and fails to adequately protect residents and get building problems corrected." The mayor said the village followed up with inspections until violations were cured, prosecuting cases in Justice Court. He added that the county has not dealt with problems in a timely way. Rockland County Executive Ed Day rebuked Simons' claims.
The state deputized the county government in November 2021 to inspect, prosecute, and fine code violators after several decades of chaos. The county created the Office of Building & Codes and began enforcement in February 2022. The Rockland Codes Initiative enforces Health Department regulations under the sanitary codes.
---
County Awards First H.E.R.R.O. Scholarships; Volunteer Emergency Responders Encouraged To Apply
County Executive Ed Day and Fire & Emergency Services Director Chris Kear distributed some of the first college scholarships to emergency responders this week.
The Higher Education Recruitment & Retention Opportunities, or H.E.R.R.O., is a newly launched college tuition assistance program for volunteer fire fighters and emergency responders.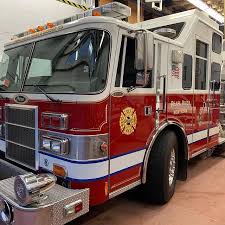 Aidan Carton, a Nyack Fire Department volunteer, received a $1,585 reimbursement for his education at Alfred College of Technology and Dylan Habif, a Nanuet EMS volunteer, received a $2,285 reimbursement for his education at the University of Buffalo, both under the H.E.R.R.O. program.
EMS agencies respond annually to over 40,000 calls per year and fire departments respond to over 9,000 calls per year. These first responders' agencies are in critical need of recruits.
As an incentive for county residents to serve at volunteer fire departments and EMS agencies, the County of Rockland has developed the H.E.R.R.O. program for volunteer first responder agencies. The program provides up to $6,000 a year ($3,000 per semester) in tuition reimbursement to any college for volunteers dedicated to service within the county if they meet certain eligibility requirements.
The County also partnered with Rockland Community College to launch the RCC Edges Program, or Educational Development & Growth for Emergency Services, which waives tuition to RCC for volunteer emergency responders.
"To our first responders, know that we appreciate all that you do, and this is our way of saying thank you," said County Executive Ed Day.
---