RCBJ-Audible (Listen For Free)
---
New Fast Food Restaurant With Drive-Thru Proposed For Olsen Engine Site in Nyack

The owner of the Dunkin Donuts property at 25 Route 59 in Nyack has acquired the neighboring property at 27-29 Route 59, the home Olsen Engines Inc.  The seller was the Olsen Brothers Partnership. The intended use is a new fast-food restaurant with a drive-thru.
The one-half acre adjacent property was acquired by Sameer Patel's Keystone Nyack LLC for $1,150,000. His group also owns restaurant properties in Carmel, Mohegan Lake and Ossining.
A construction loan in the amount of $1,587,671 intended for "the construction of a restaurant at 27-29 Route 59" was provided by Northern Bank & Trust of Woburn, Massachusetts.
The site plan submitted calls for a one-story, 2,240 square foot fast food restaurant with a drive-thru in the CC Zoning District. The existing service garage at the site is scheduled to be demolished.
Plans proposed for the vacant lot to the east of the Dunkin Donuts include a wholesale/storage warehouse on the .37 acre site.
---
Mixed-Use Property In Tappan Sells for $1,100,000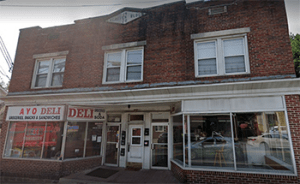 A mixed-use property at 85 Old Tappan Road, on .18 acres, consisting of 5,100 square feet of net-rentable space sold for $1,100,000.
The seller was 87 Old Tappan Road LLC. The buyer was Maywood, New Jersey-based Joseph D'Amico's 87 OT LLC.
The mixed-use property is located just across the New York/New Jersey border. Constructed in 1929, the building features two retail units, five apartments, and a storage garage. The first floor of the property is comprised of two 900-square-foot retail properties occupied by a dog groomer and a deli, and one 500-square-foot studio apartment. The second floor consists of four one-bedroom apartments.
Marcus & Millichap brokered both sides of the sale.
---
10 Condominium Units Slated For Single Family Lot On Jill Lane in Village of Kaser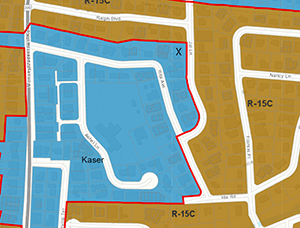 In the never-ending redevelopment in parts of Ramapo, 10 new condominium units are slated to replace a single-family home at 17 Jill Lane in Monsey. The property was acquired back in December of 2021 for $1,800,000 by Samuel Klein's 17 Jill LLC.
A building loan in the amount of $3,720,000 was provided by Northeast Community Bank of White Plains, a popular lender of multi-family properties in both Monsey and Spring Valley. The total debt on the property is $4,620,000.
The property sits in the Village of Kaser. According to the 2010 census, the Village of Kaser was the most densely populated municipality in New York State. Members of Viznitz, a Hasidic denomination, established Kaser in 1990.
The property is approximately .32 acres.
---