RCBJ-Audible (Listen For Free)
Visit Nyack Accepting Applications For Tourism Grants Funded By Hotel Tax
The Nyack Tourism Grants, intended to boost tourism for Nyack, and funded by the new hotel tax, are now accepting applications. Visit Nyack, a nonprofit group that promotes the Village, is administering the grant program.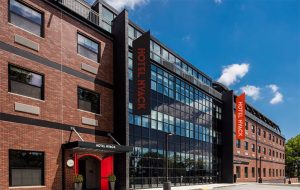 The grant committee is seeking grant proposals for promoting events and experiences that attract visitors to Nyack, especially for overnight stays.
Grant awards will range from $1,000 to $7,500 for 2023-2024.
The deadline for applicants to submit a letter of interest is June 14th, but the deadline for application submission is July 14 at 5 pm.
As the grant administrator, Visit Nyack is seeking creative ideas for boosting tourism: The organization wants "your preliminary project description, including your contact information, a brief description of your project and any partners you are working with."
---
Justice David Fried Appointed To NY State Court of Claims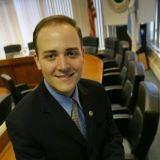 Gov. Kathy Hochul has appointed Justice David Fried to the New York State Court of Claims, terminating his tenure as a justice in Spring Valley and Ramapo. Civil court judgeships pay $136,700 annually.
Fried has been a justice since 2015 in Spring Valley. He served as a judge in Ramapo in 2019 and 2022. The Ramapo Town Board could decide to name a successor to fill out his two-year term. The town currently has three justices.
Fried's first served as a county legislator from Ramapo in 2003. He went to the Rockland Sheriff's Office from 2008 to 2013, where he served as an assistant for public safety and counter-terrorism. In 2013 he won a Democratic Party primary for county executive and lost the general election to Republican Ed Day, now in his third, four-year term.
---
HG Realtor Foundation Raises $20,000 in First Annual "Dancing for the Foundation" Event; Howard Hanna Rand Realty Dancers Win Competition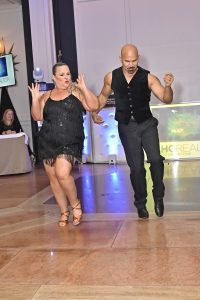 The Hudson Gateway Realtor Foundation, the charitable arm of the Hudson Gateway Association of REALTORS, raised more than $20,000 in its first annual local adaptation of "Dancing with the Stars". Held at Glen Island Harbour Club in New Rochelle, the "Dancing for the Foundation" event brought in more than 200 people to watch six HGAR member dancing couples.
JP Endres and Joe Maymi of Howard Hanna Rand Realty in New City and White Plains were named the winners of the competition. Layla Boyles of Century 21 Realty Center in Monroe and Alex Delgado of Christie's International Real Estate in Nyack took second place. Coming in third place were Jessica Broomhead of Compass Greater NY LLC in Chappaqua and Anthony Ruperto of Ally Realty in Beacon.
"We want to extend our heartfelt gratitude to Bonnie Koff, who has been so dedicated to her work with the Foundation for so many years," said Carol Christiansen, Chair of the HG Realtor Foundation Fundraising Committee. "With her help, we were able to launch another successful event — the first of its kind for the Foundation. In fact, it was so well received that we'll definitely be repeating it next year. The audience participation was just amazing."
Since 2014, the Hudson Gateway Realtor Foundation has donated hundreds of thousands of dollars to charities and non-profits throughout Hudson Valley.
---