RCBJ-Audible (Listen For Free)
Hi Tor Animal Care To Hold Public Forum On May 23 to Update Community; Discuss The Shelter's Future
Hi Tor Animal Care Center, Inc., the County's only no-kill shelter, is sponsoring a public information forum on May 23rd at 7 pm at the Valley Cottage Library, 110 North Route 303 in Valley Cottage.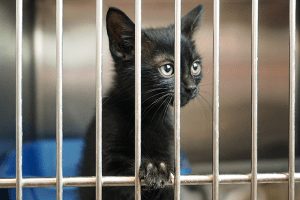 "The public wants to know what's happening with its animal shelter," said Executive Director Rick Tannenbaum. "We get questions every day. What's happening with the shelter? What happened to the shelter the County was going to build for you? What happened to the grant money that was awarded from NY State for the new shelter? Why did Rockland Green take over animal management for the Towns?"
In January, the county leased the animal shelter property where Hi Tor has operated for 60 years to Rockland Green (former Rockland County Solid Waste Authority) for $1 per year for two years. Rockland Green contracted with Hi Tor to provide animal management services for the towns through an intermunicipal agreement. Rockland Green is planning to reconfigure a warehouse to construct a 15,000 square-foot shelter on Beach Road in West Haverstraw for an estimated cost of $15 to $18 million.
The Hi Tor town-hall-style meeting that will include a presentation and update on Hi Tor. It will also discuss future plans for the nonprofit, which hopes to continue its mission.

---
Historic Hudson River Towns and TravelStorys Introduce New and Updated Free Audio Tours of Local Communities
Historic Hudson River Towns (HHRT), a non-profit consortium of riverfront municipalities along the Hudson River, has teamed with audio tour developer TravelStorys to introduce a series of new and updated audio tours in time for a summer season.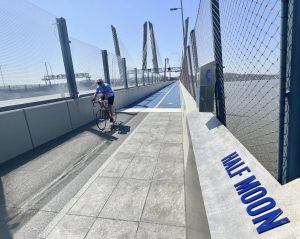 The tours can be downloaded free via the TravelStorys app. GPS activated walking and biking tours highlight local points of interest as visitors pass each location in villages including the newly released Walking Tour of Piermont, as well as tours for Nyack, Irvington, Tarrytown and Sleepy Hollow in Westchester County; and on the Governor Mario M. Cuomo Bridge Path.
Produced by the Piermont Historical Society with support from the Rockland County Office of Economic Development and Tourism, the Piermont tour is narrated by local singer/celebrity Tom Chapin.
Village of Nyack and "Edward Hopper's Nyack" Walking and Biking Tours are available in the Village of Nyack. Walking and Biking Tours of the Governor Mario M. Cuomo Bridge Shared Use Path cover the 3.6-mile path, highlighting Hudson Valley history, as well as facts about the bridge.

---
Hochul's Proposed State Budget Boosts Brain Injury Community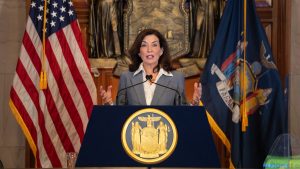 Governor Kathy Hochul has allocated $300,000 toward a Continuum of Care for Resource Facilitation – monies that the Brain Injury Association of New York State (BIANYS) lobbied for. Although it falls short of the $1 million goal, the Association says the money will allow BIANYS to help the brain injury community that desperately needs it.
BIANYS is dedicated to this cause and is hopeful to receive the full amount next year.
"A special thank you goes out to Senator John Mannion and Assemblywoman Aileen Gunther, who championed this initiative and were an integral part of the efforts made to be included in the budget," said an association spokesperson. "BIANYS is so thankful to the hundreds of individuals around the state that attended Advocacy Day, made phone calls, and sent letters to the legislature to push for funding."
With this funding, the Continuum of Care will establish a resource facilitation and care coordination program to address the needs of brain injury survivors, their families, and caregivers.  This will ensure that New Yorkers recovering from a brain injury receive the absolute best care and assistance available. Survivors, families, and caregivers will have information they need and will be connected to doctors, rehabilitation services and other community-based services, improving outcomes and preventing unnecessary hospitalizations and medical care.
---