RCBJ-Audible (Listen For Free)
New York Bans Gas Stoves & Furnaces In New Construction
New York is the first state in the nation to enact a law banning natural gas stoves in new construction buildings under a new budget deal announced in Albany this week. Gov. Kathy Hochul announced the $229 billion state budget deal, which included an end of constructing new buildings that burn fossil fuels for heat and hot water.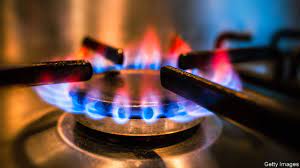 The new law bans gas-powered stoves, furnaces and propane heating and  encourages climate-friendly appliances like induction stoves and heat pumps in new residential buildings across the state. It requires all-electric heating and cooking in new buildings shorter than seven stories by 2026, and for buildings over seven stories by 2029.
Existing construction is not affected by the law.
In response to the deal, #GasFreeNY, a statewide coalition of environmental and social justice groups backing the gas ban legislation, said in a statement: "At the precipice of global climate disaster, it's long past time to stop building new buildings that burn fossil fuels for heat and hot water. Building all-electric will save New Yorkers money on energy bills, reduce climate-heating pollution, create jobs in clean energy, and reduce childhood asthma, a win-win for New Yorkers."
The coalition includes Earthjustice, Food & Water Watch, New York Communities for Change (NYCC), and NYPIRG.
Environmental groups expressed frustration that it would take effect too slowly, with a start date beginning in 2026.
The National Republican Congressional Committee has called the new law a governmental "overreach to the extreme, taking away the ability for families to make decisions for how they want to cook and feed their families."

---
QuickChek Opens First Rockland County Location In Nanuet
QuickChek's first Rockland County store opened last week at 330 Route 59 West in Nanuet.

The New Jersey-based chain opened its 24-hour,  6,752-square-foot store, which will sell freshly prepared food and beverages, including QuickChek's fresh brewed hot and iced coffees.
"We are thrilled to expand the QuickChek brand into Rockland County and add to our growing presence in the Hudson Valley," said QuickChek Divisional Vice President Don Leech.  "We make a difference in people's everyday lives by providing one-stop shopping for your everyday needs.  We look forward to serving Nanuet with the best-in-class foodservice, quality brand offerings and total customer dedication for which we are known."
The store is located just off exit 14 on the New York State Thruway between the Interstate 287/87 Eastbound and Westbound exits.

---
Rockland BOCES Students Win Medals at NY State SkillsUSA Competition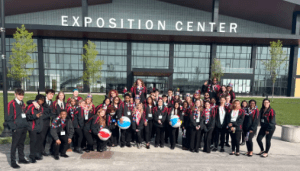 High honors this week for six Rockland BOCES students. The six high school students were among 49 Rockland BOCES Career and Technical Education Center (CTEC) students who attended this week's New York State SkillsUSA Leadership and Skills Championships in Syracuse. Held at the New York State Fairgrounds each spring, the annual competition offers Rockland BOCES students the opportunity to compete against other schools from across the state in timed technical, trade and leadership contests.
The Rockland BOCES students who placed in the competition are:
Lindsay Aguilar – Suffern High School – Health Science – Silver Medal
Morgan Kuss – Suffern High School – Criminal Justice – Silver Medal
Justin Smoot – Clarkstown North High School – Culinary Arts – Silver Medal
Ava Bourne – Tappan Zee High School – Digital Design – Silver Medal
Nick Amato – Pearl River High School – Carpentry – Silver Medal
Peyton Hudson – The Birchwood School (CCSD) – Welding – Gold Medal
Peyton Hudson will advance to the SkillsUSA National Competition this summer. The Rockland BOCES Career and Technical Education Center also received an award for being an Outstanding SkillsUSA Chapter.
SkillsUSA is a nonprofit national education association in partnership with teachers, students, and industry leaders who work with students to prepare them for careers in trade, technical and skilled service occupations.
---