RCBJ-Audible (Listen For Free)
---
12-Plus Acres Adjacent Deer Mountain Day Camp Sells for $1.6 Million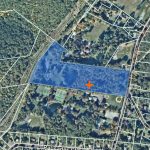 The property owned by Briarwood Farm, Inc., at 65-69 Call Hollow Road in Pomona recently sold for $1.6 million dollars to 65 Call Hollow Holdings LLC. Financing was provided by the seller in the amount of $1,000,000. The property is located adjacent to Deer Mountain Day Camp at 63 Call Hollow Road.
The buyer is managed by Menachem Silber. Silber was also the managing member of Regency Estates that acquired a 58-acre site residential site in Monsey last July. No development plans for the residentially zoned land have been filed for the Call Hollow Road site.
Day camps and camp sites have been popular targets of acquisition for residential development projects. In New City the residential development at the former Camp Champion is advancing through the Town of Clarkstown Planning Department.
---
52 & 56 South Main Street in Spring Valley Sell For $4.3 Million
Two commercial properties, located at 52 and 56 South Main Street in Spring Valley sold for $4.3 million dollars. The two lots total .78 acres. The multi-tenant buildings total just over 10,000 square feet. The seller was Michael & Alona Horowitz of M& A Rockland Holdings, LLC. The buyer is Edward Gelber through 52 And 56 South Main Street LLC.
Mortgage financing in the amount of $2,150,000 was provided by Northfield Bank of Woodbridge, NJ.
---
59,000 Square Foot Floor & Decor Superstore Coming To Nanuet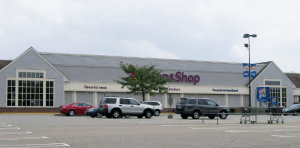 The empty Stop & Shop at 32 South Middletown Road, off Route 59 in Nanuet is destined for a new Floor & Decor Superstore. The Stop & Shop that previously occupied the nearly 59,000 square foot retail building relocated across the street to the former Fairway location adjacent to the Shops At Nanuet. According to Construction Journal, the estimated cost to convert the building to Floor & Decor is $3,300,000 with construction expected to commence in May. Bids are by invitation only.
Floor & Decor (NYSE:FND) was founded in 2000 and operates 191 warehouse-type stores in 36 states. The Nanuet location will be its first New York store.
---