RCBJ-Audible (Listen For Free)
National Resources Pays Upward of $7 Million To Take Over TechCity, Former IBM Site In Town of Ulster
Ulster County has negotiated successfully with National Resources Inc., to buy the former TechCity west campus and the last foreclosed parcel on the east campus. The county is betting that the sale will mark a long-awaited transformation of the derelict site into a hub for the green economy.
"With these two agreements we are completing the transfer of the entire property to iPark87," Metzger said in a press release announcing the deal. "Now, National Resources can get to work signing leases with cutting-edge companies seeking to locate there and we can move forward on building out our new Workforce Innovation Center and creating a pipeline for local labor into these new family-sustaining jobs."
National Resources will pay $6.8 million over 10 years for the western portion of the site. Additionally, the company will pay back taxes and utilities on the property, bringing the total amount to $7.34 million.

The sale of the west campus signals a new start for a once-vibrant manufacturing hub that fell into deep disrepair. In 1998, three years after IBM pulled up stakes in the town of Ulster, Alan Ginsberg, a Rockland County developer, bought the site for about $3 million and renamed it TechCity. He was unable to lease the sprawling property's buildings, and he had a long record of waging legal battles over the site's property assessments and tax obligations.
In an effort to reduce the property assessment, Ginsberg tore down several TechCity buildings and in December 2019, the U.S. Environmental Protection Agency declared the site a Superfund brownfield site after asbestos-laden demolition rubble sat for three years.
Ulster County seized property on the west side of the campus in November 2019 due to nonpayment of taxes, rebranded that area Enterprise West (because it's on the west side of Enterprise Drive), and later transferred ownership of it to the Economic Development Alliance.
In 2020, under a court-approved settlement, Ginsberg agreed to cede the property on the east side of the site to the county for sale to National Resources. Under that deal, National Resources agreed to pay the county $12 million for 160 acres on the east side of the campus and carry out at least $7 million in environmental cleanup work required at the former IBM property. In a separate deal, National Resources paid Ginsberg $4 million to clear the property of encumbrances and liens.
National Resources has started renovations on iPark87, a 200-acre site with one million square feet of existing buildings, two million square feet of to-be-built warehouse and commercial space and an expected 800 units of workforce housing.

---
Dutchess County IDA Gives Lift To Mirbeau Inn & Spa in Beacon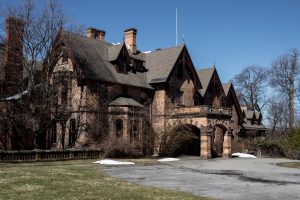 The Dutchess County Industrial Development Agency is expected to grant financial incentives to the Craig House property on Route 9D in Beacon, which is slated to become the 85-room Mirbeau Inn and Spa.
Mirbeau of Beacon LLC is seeking a payment in lieu of taxes, mortgage tax exemption and sales tax exemption on the $73.1 million project on the 64-acre site of the former Craig House psychiatric facility.
As part of the plans, the 1859 Craig House would be renovated and expanded for the inn, spa, restaurant, and cottages on the former Tioranda Estate.
---
More Than 110 Nonprofits To Participate in Hudson Valley Gives On May 17
The Community Foundation of Orange and Sullivan (CFOS) will host its 8th annual Hudson Valley Gives May 17th.  More than 110 nonprofits from the Hudson Valley have signed up to participate in the 24-hour online giving event.
Those who still wish to do so can register at HVGives.org until May 12.
Over the last seven years, Hudson Valley Gives has supported hundreds of nonprofits in seven Hudson Valley counties, raising nearly $3 million.
CFOS leads this initiative, providing an online platform at HVGives.org and technical assistance and training for participating nonprofits.  All donations received are deposited directly into each participating organization's bank account.  Nonprofits are eligible for additional prize money thanks to corporate sponsors.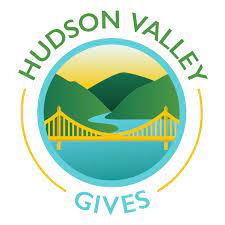 "The percentage of donors who choose to do their charitable giving online increases with each passing year, making Hudson Valley Gives a valuable platform for local nonprofits to reach this critical audience," said Elizabeth Rowley, CFOS President and CEO.  "We encourage the public to visit HVGives.org on May 17, learn about the outstanding organizations in the region, and support those causes near and dear to their hearts!"
HVGives.org will be open to online donations throughout the month of May. Local causes include animal shelters, arts groups, ambulance corps, libraries, historical societies, museums, farmland and environmental preservation groups, food pantries, human service organizations, health agencies and hospitals, recreation and youth groups, scholarship funds, and veterans' organizations.
This single day of online fundraising will give nonprofits in Orange, Ulster, Dutchess, Sullivan, Putnam, Rockland, and Westchester Counties the opportunity to reach thousands of new potential donors and boost their agency's visibility exponentially through social media and marketing.  Throughout the day, a pool of cash and in-kind prizes – donated by generous event sponsors – will spur donors to support their favorite charities as part of a variety of contests.  The cash prizes will be awarded directly to the nonprofits (not the donors) as incentives for them to reach new and repeat audiences to raise funds to support their missions.
A "Celebration of Success" party will take place from 4 p.m. to 7 p.m. on May 17th at Newburgh Brewing Company and is open to the public.  Some prizes will be awarded to participating nonprofits, and K104.7 Radio will broadcast live during the festivities.
Businesses interested in sponsoring Hudson Valley Gives should contact CFOS Director of Development Megan Matthews at Megan@cfosny.org or 845-769-9393.

---