RCBJ-Audible (Listen For Free)
---
Mixed-Use Haverstraw Building on New Main Sells For $2.8 Million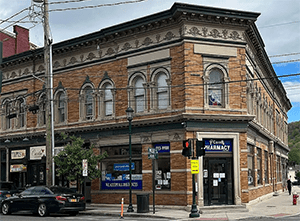 The mixed-use property at 2 New Main Street in the Village of Haverstraw has sold for $2.8 million, or $254 per square foot. The 11,000 square foot property on the corner of New Main and West Street was purchased by Airmont-based 2 New Main Street, LLC whose sole member is Levy Kohn.
Mortgage financing was provided by Kingston-based Ulster Savings Bank in the amount of $2,117,000. The note carries an initial interest rate of 6.75 percent and is subject to adjustment every five years. The adjustment is based on the published five-year fixed advance rate of the Federal Home Loan Bank of New York, plus 2.75 percent.
The commercial property, on .12 acres was sold by YandJ Associates; LLC. YandJ purchased the property in May of 2022 for $1.7 million.
---
Twelve Units To Rise On A Single-Family Lot Highlighting County Planning Board's Concerns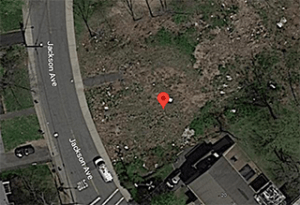 Jackson Avenue Legacy LLC, owned by Yisroel Berger, has borrowed $5,011,357 from White Plains-based Northeast Community Bank to construct twelve condominium units on the .52 acre property located at 18 Jackson Avenue in New Square. The condominium units are slated to replace what was a single-family home on the lot.
A special permit was obtained by the owner allowing construction of a 12-family dwelling on .52 acres in an R-1 zoning district. 12 parking spaces will front the building. Numerous variances were granted to the developer, including height, side yard, rear yard and parking.
According the Rockland County Planning Department, "Permitting development that does not comply with the applicable bulk standards can set an undesirable land use precedent and result in the over-utilization of individual sites. The ability of the existing infrastructure to accommodate increased residential density is a countywide concern and must be evaluated."
The New Square Planning Board approved the project.
The term of the construction loan is 24 months and carries an interest rate of Prime plus two points, with a floor of 9 percent. The loan agreement contains a renewal option.
---
TriPlexes To Be Built On Undersized Spring Valley Summit Avenue Lot
And in the ever-expanding redevelopment in part of Spring Valley, a building loan was approved by Northeast Community Bank for the construction of two triplex condominiums on an undersized a single-family lot. The developer, Itamar Schwarts applied for and received several variances on the .17 acre lot at 42 Summit Avenue in Spring Valley.
Variances included lot area, lot width, front yard, side yard, and rear yard. The non-conforming parcel was undersized for even a single-family home, which requires a lot minimum of 8500 square feet. Multifamily structures are not even permitted in the R-2 Zone. Despite these concerns, the Village of Spring Valley approved the project.
Northeast Community Bank lent $1,712,350 at Prime Rate, plus two points with an interest rate floor of 6.75 percent.
---