RCBJ-Audible (Listen For Free)
Former Supreme Court Justice Berliner Who Retired Amid Legal Troubles Joins Concord Mediation Group
Supreme Court Justice Robert M. Berliner, who retired last June amid allegations of prohibited political activity, has joined Concord Mediation Group as a Senior Mediator.
Concord Mediation helps couples who are getting divorced mediate their differences without going to court.
"Divorce mediation is a great cost-effective option for couples who want their divorces settled in a timely manner, and Concord has facilitated many successful mediations," said Berliner.
The Justice agreed to retire after he was served with a formal written complaint from the New York State Commission on Judicial Conduct dated April 25, alleging that in September 2015 and November 2017 he engaged in prohibited political activity on behalf of two candidates for judicial office by accompanying and/or introducing them to three gatherings of community and political leaders in Orange and Rockland counties to promote their candidacies.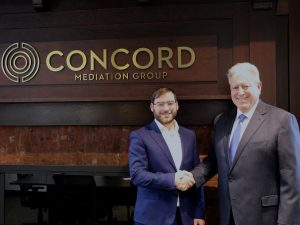 The Commission is an independent state agency charged with investigating allegations of judicial misconduct against New York state, county, town and village judges.
The complaint was served after a lengthy investigation with which Berliner cooperated, commission officials said. The Commission did not render a determination on the merits of the complaint but issued a Decision and Order accepting the resignation. Judge Berliner resigned in lieu of answering the allegations in the complaint.
Berliner has served as a Justice of the Supreme Court, 9th Judicial District, since 2008. He previously served as the Rockland County Surrogate from 2006 to 2007. He was re-elected last November and if recertified, he would have been required to retire on or before Dec. 31, 2028.
Berliner received his B.A. from New York University in 1973 and graduated with his M.A.T. and J.D. degrees from Western New England University of Law in 1976.
"I am delighted to welcome Judge Berliner to the Concord Mediation team," sad Yitzchok Gruenebaum, Founder and CEO of Concord Mediation Group. "His vast knowledge of the judicial system from the many years he has spent in the courtroom, first as a Family Court judge and then as a Supreme Court judge, which gives him a deep appreciation for families who work together to resolve their issues out of court."

---
Nanuet Regal Cinema Survives Cineworld's Latest Round of Cuts
Regal Cinemas is closing 39 more movie theaters across the United States, but the Rockland County location at the Shops At Nanuet was spared.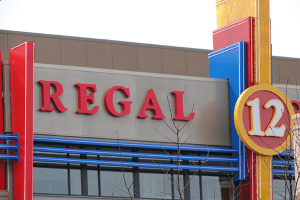 The decision to continue to shutter movie theaters comes four months after its parent company Cineworld filed for Chapter 11 bankruptcy after the pandemic devastated the industry and public screenings.
In a filing this week, Cineworld said it is planning to reject leases for the 39 theaters beginning February 15, saving the company $22 million annually.
More than a handful of New York theaters, mostly upstate and the Union Square Stadium in Manhattan will be axed.
Cineworld is working with landlords to keep its other theaters open. Around 500 remain, after these closures and a previous round in September 2022 that shuttered 12 locations.
"The debtors are hopeful that these negotiations will lead to lease concessions and modifications that will obviate the need for rejection and enable additional theater sites to remain open," Cineworld said in this week's filing.
Insiders at the Nanuet Regal says staff is relieved to survive the newest round of cuts. In other news, the cinema this week began selling beer and wine coolers.

---
African Heritage Museum of Southern NJ Presents Rockland-Made Quilts
In African American culture, quilts carry great meaning.
The African American Heritage Museum of Southern New Jersey, Inc. (AAHMSNJ) is presenting an exhibition of quilts stitched by members of the Sewing Club from Rockland County.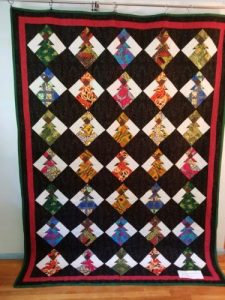 A reception for the artists was held on January 14 at the AAHMSNJ, Newtonville venue, located in the Martin Luther King, Jr. Center, 661 Jackson Road, Newtonville.
The quilts will be on display now through February 28.
"Hosting the Quilt Showcase during African American History Month lets us share the significance of the quilt to our history," said Ralph Hunter, president and founder of the AAHMSNJ. "During slavery, it was against the law to teach an enslaved person to read or write. Other ways were found to communicate. The use of coded symbols on a quilt draped over a fence could warn of danger, tell of a clandestine prayer meeting by the river, or direct passengers on the Underground Railroad to the next 'station.' "
The quilts on display leading up to and during Black History Month in Newtonville are examples of modern quilting by the members of the Sewing Club who are continuing the tradition of telling stories with bits of cloth. Doreen Mollette-Sullivan organized the exhibit of colorful quilts with fellow quilters Frances Thomas, Ronald Porcher, Joan Raynor, Deseria Ramos, and Deborah Williams.
The AAHMSNJ, Inc. is a 501c3 non-profit organization with museum locations in Atlantic City and Newtonville. Its mission is to showcase the accomplishments and impact of African Americans in South Jersey and around the country.
Admission to the museum is free, but donations are encouraged.
Visit aahmsnj.org for more information about exhibits, events and the Traveling Museum for schools, community organizations and businesses.
---