RCBJ-Audible (Listen For Free)
Legislator Santulli Calling For A Discussion On Term Limits
County Legislator Laurie Santulli wants the County Legislature to revisit the issue of term limits. In a letter written to Laurence Toole, the Legislature's clerk, asking for the proposal for discussion submitted three years ago by Legislator Carey to be placed on the Rules Committee Agenda. The proposal would cap service to three terms or twelve years.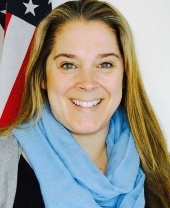 Santulli said the issue has come up anew as the Town of Clarkstown has begun discussing limits it put in place in 2015.
The legislator, who has asked to be added as a co-sponsor on the bill first presented by Legislator Christopher Carey, wrote "I understand the Rules Committee does not meet regularly but other committees that do not meet regularly do so even when they have only one item to discuss. Just look to the December 7, 2021 Environmental Committee meeting as an example. There is only one item on the agenda."
In a correspondence with Toole, Santulli was informed that in "2013 the bill was put on Rules and failed to get a second and died. It was introduced again for review on 2/3/20 and COVID broke out a few weeks later and many operational matters were streamlined. It remains there, within the scope of that committee's review."
Santulli said the issue of term limits has been front and center, not in the Legislature but in Clarkstown, where Supervisor George Hoehmann is vying to eliminate them.
"There has been much discussion amongst my constituents of how important term limits are," she said. "Their concerns warrant the term limits resolution Legislator Carey requested in 2019 be discussed at a Rules Committee Meeting."
---
Bluefield Extension Suit Against CUPON Attorney Is Voluntarily Withdrawn
In August, RCBJ reported that Bluefield Extension, owner, and developer of an assemblage of parcels in Ramapo, filed suit in Rockland County Supreme Court against attorney Susan Shapiro claiming the CUPON attorney had tortiously interfered with proceedings before the Town of Ramapo Zoning Board of Appeals. Tortious interference is a common law tort allowing a claim for damages against a defendant who wrongfully interferes with the plaintiff's contractual or business relationships.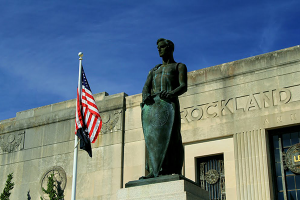 At the time, Shapiro said, "The case is frivolous."
On September 14, 2022, the plaintiffs filed a "Notice of Discontinuance" and withdrew their complaint under a rule of court that essentially gives a plaintiff the absolute right to withdraw a suit any time before an answer is filed, and largely precludes the defendant from seeking attorney's fees or sanctions against the plaintiffs or the plaintiffs' attorney for filing a frivolous suit.
The Notice of Discontinuance does not require the plaintiff to give a reason for the discontinuance, and in this case, none was given. The case was withdrawn without prejudice, which means that the plaintiffs can re-file the case again if they so choose.
After receiving the Notice of Discontinuance, Shapiro said, "I am thankful [the plaintiffs] wisely decided to withdraw his SLAPP lawsuit against me, which I believe was an attempt to intimidate and distract me from providing legal representation to my clients, local community groups and individuals.  Now I can focus on the Article 78 lawsuit challenging [the] Bluefield Extension project based on the merits."
In that suit, Shapiro, as attorney for Citizens United to Protect Our Neighborhood, known as CUPON, and homeowner Sharon Doucette sued the Town of Ramapo, its Zoning Board of Appeals, its Planning Board, and the Monsey-based developers over the Bluefield Extension project, a proposed high-density residential project slated to be built on Union Road in Hillcrest. The suit challenges several variances that would allow the developer to build ten, three-story buildings containing 15 units on a 1-acre lot zoned R-15 (a single-family residential district).
The Town has yet to file an answer in that litigation and several extensions to file a response to the Shapiro's lawsuit have already been granted by the Court.
---

---

Rhode Island-Based TimeMission Marks National Expansion at Palisades Center
A year after TimeMission, known for its immersive game concept launched in Rhode Island in 2021, the company is marking its national expansion with a location at the Palisades Center this fall. The 11,000-square-foot team challenge adventure will open on Level Three, next to the food court.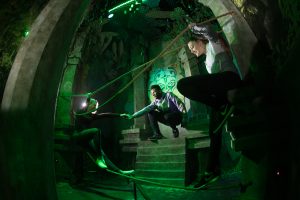 "There's so much creativity in this gaming experience," said John Purisima, General Manager of TimeMission Palisades Center. "It's not anything like what you expect just looking at it. It's way more fun than I can describe in words, whether you're competitive or not."
Whether for corporate team building, entertaining clients, competing with friends, bar mitzvah parties, or other group fun, TimeMission is not geared to any age group or demographic.
TimeMission sends participants through 32 different portals into spaces where teams of up to five people earn skill points by completing challenges in less than five minutes.
"TimeMission is a great addition to the entertainment lineup at Palisades Center, offering our guests a new experience at every visit," said Darrin Houseman, General Manager of Palisades Center. "We're looking forward to TimeMission's opening and are confident our guests will love this new concept."
---