RCBJ-Audible (Listen For Free)
Alliance Will Hold 10th Annual Twilight Dinner Sept 17 To Raise Money For Project Greens, A Charitable Food Program
By Tina Traster
If this were a Netflix series, the writer's room would brim with bounty: a thriving organic farm amidst suburban development pressures in the shadow of New York City, a rehabilitated historic barn on a farm with a storied history, a cast of furry and feathered ambassadors, a cornucopia of annual crops, charitable collaborations, education, events – the evolution of a dream founded 15 years ago by a musician and his wife who dared to believe 21st century farming was possible in Rockland County.
Now, in what might be the third or fourth season of this so-called "series," the plot would serve up a timely twist with an all-female team rising to the challenges of a post-pandemic world, charting a course forward for the little farm that could.
Welcome to the Rockland Farm Alliance, a local "reality series" that is not on Netflix or on any screen but has enough drama, tension, color, and star power to be. The New City-based nonprofit has long been an interesting and dynamic asset in the county but with the wind at their back and Sue Ferreri's rudder, the organization is poised to operate like a professional business that ultimately relies on several revenue streams rather than mostly on grants and donations.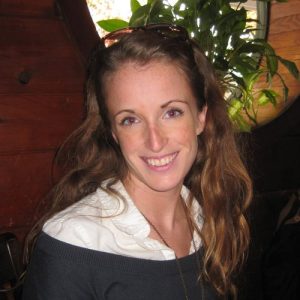 Ferreri, who has been on Rockland Farm Alliance Board for roughly six years, was named its Executive Director about 18 months ago. Stepping into the nonprofit realm from the corporate world, Ferreri, along with a talented team of women, is working to diversify the organization's offerings, while generating revenue streams through events, farmers markets, agritourism, and other profit-making endeavors. At the same time, the Alliance is also focused on expanding Project Greens, its charitable food program founded in early 2020 in response to the pandemic.
The Alliance will hold its 10th annual Twilight Dinner benefit on Sept. 17 at 5 pm to support the growth and development of Project Greens Food Sustainability & Educational Programming. Tickets are still available.
"I have a strong business background, and I recognize that successful nonprofits are run like businesses," said Ferreri, adding her goal is to wean the Alliance away from being grant dependent and to run it based on several revenue streams.
In a former career at Equinox, Lululemon and Abercrombie & Fitch, the Alliance's Executive Director was, in business parlance, known as a "fixer" or a "clutch." Her job was to revive underperforming companies by helping to fix whatever it was that wasn't working – from employment to operational issues. These are the kind of exceptional skills that are sorely needed in nonprofits, which often hum along on passion and shoestring budgets but lack professional business skills.

The Alliance's operating budget has grown to $364,443 in 2022 compared to $120,166 last year. The nonprofit has beefed up its offerings, in part because it finally received county approval to host events like weddings and birthday parties on site. The farm, which has taken a hiatus from CSA (Community Supportive Agriculture), is focusing instead on a farm market housed in the rehabilitated Cropsey Barn, a fall festival and a winter holiday market. Ferreri wants to put the organization on the agritourism map with U-Pick, a menagerie of animals, and robust programming.

But in addition to building revenue streams – nearly 80 percent of its operating budget is based on grants and donations – the organization is committed to growing Project Green. Initially, the farm donated produce to MLK Center early on during the pandemic but has expanded its charitable donations to the Center of Safety and Change, Touch, Good Counsel Homes, Bridges, Visions, United Hospice, Inc and Clarkstown Learning Center.
"We've given 900 pounds of produce this year to eight or nine organizations," said Ferreri.
The Alliance's Executive Director found the farm by accident. Six years ago, she and her husband Matt bought a house that was located on the farm but she didn't know it was there until they cleared some trees.
"I had grown up with a love for farming," said Ferreri, who rocks a Mother Earth visage and a yoga body. "My father had a huge garden. It's always been a passion. I began to help out on the farm because I was home at the time raising children. John recruited me to be on the board."
John McDowell and his wife Alexandra Spadea-McDowell co-founded Camp Hill Farm in Pomona in 2004. The Rockland Alliance was formed in 2007, operating on 10 acres of land on the former Cropsey Farm in New City. The farm is jointly owned by Rockland County (61 percent) and the Town of Clarkstown (39 percent). The Alliance leases 25 acres but currently farms roughly five acres.
Shortly after Ferreri took the reins, she discovered she was pregnant with her fourth child. She says having an all-women team has created the kind of work environment that is tolerant, inclusive, and flexible.
"I just had a baby six weeks ago and the staff never skipped a beat," said Ferreri. "It's so great working in such a supportive group that gives me the flexibility to be a mother without compromising my career."
Rounding out the team is Ellen Peck, Director of Strategic Development and Partnerships, Sophie Vranian, Cropsey Community Farm Head Farmer and Farm Team Leader, Thalia Adams-Waingarten, Administrative Coordinator, Kathy Rauth, Farm Educator, and Marisa Chee, Farm Crew & Volunteer Coordinator.
The farm also has a group of volunteers.
"We have grown by leaps and bounds over the past 18 months," said Ferreri. "We've expanded Project Green, we're building business experiences, we're educating at-risk communities. We're tending to goats and ducks and hosting birthdays and weddings. We're in the process of building out a farm store. This farm is growing in many directions; it's an exciting time."
---
---