RCBJ-Audible (Listen For Free)
Ramapo Selling 22 Vacant Acres For $1.35 Million To New Hempstead; Village To Sell Five Acres
Ramapo is selling nearly 22 vacant acres of open space for $1.35 million to New Hempstead, which would then sell five-plus acres for $1.2 million to the Yeshiva of Greater Monsey, according to town officials said. The school operates at 667 New Hempstead Road near the vacant land surrounding the Fairview Oval single-family house development.
The property had been appraised in 2017 at $3.4 million.
As part of the sale, the yeshiva has agreed in principle to finance access to New Hempstead Road from the park and improve the curve near the intersection with Pennington Way, officials said.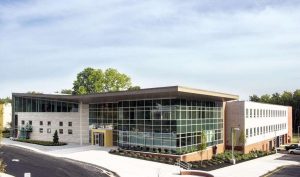 New Hempstead Mayor Abe Sicker said the yeshiva could potentially construct another building on the five acres.
New Hempstead gets land to eventually replace the older red building on Old Schoolhouse Road used as the municipal office since community residents broke away from Ramapo and voted to become a village in 1983. Residents voted to break away from Ramapo over building code and zoning enforcement and to maintain a single-family home community.
The current aging building is located on the outskirts of the village.
Ramapo Supervisor Michael Specht said the Fairview Oval vacant land sale to New Hempstead benefits both municipalities and a local yeshiva, which is buying 5 of the 22 acres.
Initial plans for the property call for using 14 to 15 acres for a community park with a walking path and play equipment. The property includes the south branch of the Minisceongo Creek stream system.
A 2020 comprehensive master zoning plan update by the LaBarge Group suggests recreation improvements would be screened from nearby residences by a 50-foot vegetated buffer around the perimeter. There would be pedestrian entrances proposed on Fairway Oval and Keri Lane.
Ramapo acquired the land in 1972 — before New Hempstead incorporated as a village in 1983 — as a result of the development of the Fairview Oval single-family houses off of New Hempstead Road.
---
Hudson Valley Humane Society Thrift Store Reopens; Honors 9-11 First Responder
The Hudson Valley Humane Society reopened its Thrift Store & Boutique Saturday, June 25th. The store has been renovated in memory of Detective Chris Lindsay who served at the NYPD for 25 years.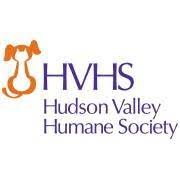 Lindsay was a first responder assigned to the search and recovery efforts following the September 11th terrorist attacks upon the World Trade Center where he served every day for months on end. Upon retirement from the NYPD, Chris was diagnosed with stage-four cancer.
Lindsay's spouse Maureen serves as HVHS Executive Vice President and is a board member. She directed and financed the renovation of the Thrift Store to honor his memory and that of their two cherished dogs "Bella" and "Mia", both Yorkshire Terriers. The grand re-opening coincides with what would have been Chris' 53rd birthday. 100% of the proceeds generated by the Thrift Store are dedicated to the cost of veterinary care for HVHS animals.
The Thrift Store will be open every Saturday and Sunday from 11 to 3 and staffed by volunteers. The store sells clothing for women, men, and children, housewares, decorative items, tools, electronics, toys, and pet goods. Donations to the store are by appointment only.
"I would like to thank everyone who has helped support a wonderful organization that meant a great deal to Chris and I, and to continue his legacy of kindness and goodness," said Lindsay.
"Chris' spirit and dedication to assisting those who need help continues through the efforts at the HVHS every day," said AnnMarie Gaudio, HVHS President. "He will never be forgotten and will forever be a part of the HVHS family."
---

The Hudson Valley Regional Virtual Career Fair will take place June 30th from 11 to 2.
The New York State Department of Labor's event will hold a preview day on June 29th beginning at 9. Preview Day allows attendees to view participating businesses and open positions, and to prepare for the live event. A variety of job openings will be available in healthcare, education, manufacturing, retail, transportation and other fields.
To register, https://nysdolvirtual.easyvirtualfair.com/
When registering, enter the OSOS ID:  NY014698600. While completing the registration, upload your resume. For more information about event, email VirtualJobFairs@labor.ny.gov
---