RCBJ-Audible (Listen For Free)
Pumping Pain in Rockland County
The national average cost of a regular gallon of gasoline broke a new record this morning at $4.52, with regional gas prices continuing to outpace the national average, according to AAA.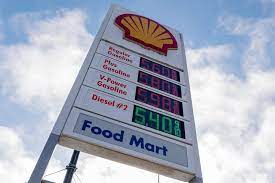 New York's average cost for a regular gallon of gasoline this morning was $4.80, the ninth highest state-level price in the nation. Rockland County had the highest average price in the Hudson Valley at $4.99, followed by Westchester at $4.95; Sullivan County had the lowest at $4.76.
As of this week, the average cost for a regular gallon of gasoline in Connecticut was $4.59. Fairfield County had the most expensive average cost within the state at $4.64.
"The high cost of oil, the key ingredient in gasoline, is driving these high pump prices for consumers," said Andrew Gross, a AAA spokesperson. "Even the annual seasonal demand dip for gasoline during the lull between spring break and Memorial Day, which would normally help lower prices, is having no effect this year."
---
Local Veteran Small Business Owner Receives $10,000 Back2Business Grant from Fiserv
Pomona-based Nordstrom Contracting, a certified Service Disabled Veteran-Owned small business, received a $10,000 Back2Business grant from Fiserv on opening day at Clover Stadium, home of the New York Boulders.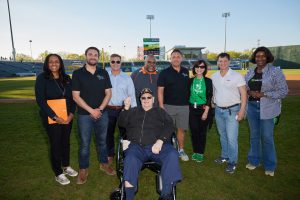 Michael Nordstrom, Vice President and Partner of Nordstrom Contracting, a small business that provides a wide variety of design, construction, and renovation work for federal agencies and private entities, accepted the grant from Frank Bisignano, President and Chief Executive Officer of Fiserv, just before first pitch on Thursday, May 12.
"We are grateful and excited to be the recipient of a Fiserv Back2Business grant," said Nordstrom, who was joined at Clover Stadium by approximately 25 friends and family. "Like many other small businesses, the COVID-19 pandemic has taken a toll on us, and this $10,000 grant will help us start a marketing campaign to attract more clients beyond the 'word of mouth' marketing we've always relied on."
The grant is part of the Fiserv Back2Business program – a $50 million commitment to help small diverse businesses through grants, small business consultation, Clover technology, and networking opportunities.
In January 2022, the New York Boulders entered a multi-year naming rights partnership with Fiserv to rename the Boulders home venue Clover Stadium. Clover is used by more than 1,500 small businesses in northeast New Jersey and the Lower Hudson Valley.
---

Rockland, Other Counties Without Representation On MTA Board
Nassau, Suffolk, Westchester, Orange, and Rockland counties are without representatives on the MTA's board with less than three weeks to confirm new reps to the open seats.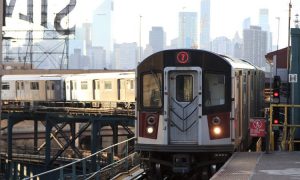 Additionally, Gov. Hochul and Mayor Adams each have one vacant seat on the board. Whoever they nominate for the seats will also require Senate approval. Hochul's empty seat is one of the six board members she nominates, and Adams' empty seat is one of the four board members he nominates.
When the MTA board meets before the end of May, only 8.5 votes will be present — including MTA chairman Janno Lieber, a longtime real estate industry and MTA executive appointed by Hochul.
The number of votes on the board does not always work out to a whole number because board members from Rockland, Orange, Dutchess and Putnam counties each get only one-fourth of a vote.
The state Senate wraps up on June 2.
The Metropolitan Transportation Authority board approves fare policies, service changes, and the agency's $18 billion annual operating budget. Its empty seats come as it prepares to vote on a slate of major transportation issues, including the cost of tolls for Manhattan's upcoming congestion pricing program.
A change in state law pushed by former Gov. Andrew Cuomo in 2019 requires MTA board members nominated by county executives to vacate their board seats 60 days after their sponsors' terms expire.
County executives from Orange, Rockland and Nassau have all submitted their nominees, while those in Westchester and Suffolk have not.
The governor must approve each nominee — and Senate must confirm the board members before this year's legislative session ends on June 2.
---