RCBJ-Audible (Listen For Free)
Rockland Community College (RCC) Offering Class-A Truck Driver (CDL) Training Course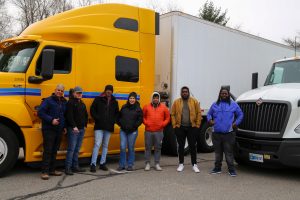 The CDL curriculum prepares students for the Class-A Tractor-Trailer Certification, assistance with resume writing, interview preparation and job placement. Students will be trained to inspect and operate tractor-trailers, as well as assuming responsibility on the road and at pickup/delivery points. The class emphasizes vehicle inspections, defensive driving, range maneuvers, motor carrier safety regulations (DOT 380 -397 and a certificate for entry-level drivers), trip planning, cargo handlings, size/weight laws, general maintenance procedures, hours of service and accident prevention.
Students can choose between weekday or weekend classes. The program cost is $5,500 and there are scholarship and grant opportunities for those who qualify. The average salary for CDL professionals is $55,300.
"The CDL program is one of many new short-term programs offered at RCC, ensuring graduates can secure jobs in sectors that typically start with salaries above $40,000," says Dr. Jean Leandre, dean of career and professional development at RCC. "I am thrilled that the college has so many diverse opportunities to accommodate individual needs."
---
Mortgage Applications Hit Four-Year Low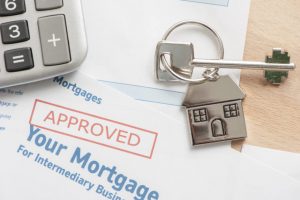 Mortgage applications fell to their lowest level since 2018 in the week ended April 22, sparked largely by rising interest rates, the Mortgage Bankers Association reported Wednesday.
The trade group's index measuring loan application volume for new purchases and re-financings declined 8.3 percent from the prior week, as mortgage rates climbed to their highest levels since 2009.
"The drop in purchase applications was evident across all loan types," Joel Kan, the trade group's associate vice president of economic and industry forecasting, said in a statement. "Prospective homebuyers have pulled back this spring, as they continue to face limited options of homes for sale along with higher costs from increasing mortgage rates and prices."
Kan added that the decrease in purchase applications "is an indication of potential weakness in home sales in the coming months." Signs are emerging that borrowers are reacting to the latest interest rate shifts by turning more toward adjustable-rate mortgages, which have generally been out of favor after years of historically low fixed rates.
According to the trade group, the average contract interest rate for 30-year, fixed-rate mortgages with balances of $647,200 or less increased to 5.37 percent as of April 27 from 5.2 percent a week earlier. The average interest rate for adjustable-rate mortgages, with the rate fixed only for the first five years, increased to 4.28 percent from 4.09 percent in the prior week.
---

---
---
Sloatsburg Historic House Gets Marker Along NYS Route 17
Harmony Hall-Jacob Sloat House, in Sloatsburg, NY now has a sign along NYS Route 17 (Orange Turnpike).
The NYSDOT has installed a "compliant" brown/white Historic Site sign for the Jacob Sloat House north & southbound along Rt. 17 at the intersection of Rt. 17 at Eagle Valley Road.
Installation with the signage coincides with the kickoff of "Sunday Socials" to be held on the first Sundays in June & July. The May social was held on the first. The socials are designed to raise awareness of the need to restore the historic site in the Village of Sloatsburg that is listed on the National Register of Historic Places.
The Friends of Harmony Hall's first major fundraising campaign is for the restoration of the front veranda.
As the new Historic Site signs will increase interest in Harmony Hall, FOHH is hoping to install a welcome kiosk at the Harmony Hall mansion with a brochure box for visitors.
"This may be a perfect project for a Girl Scout Gold Award or Boy Scout Eagle Project," said Kathy Goldman of Friends of Harmony Hall – Jacob Sloat House. Visit www.FOHH.org to learn more.
---
---