RCBJ-Audible (Listen For Free)
New York State Officials Approve 52 Adult-Use Marijuana Growing Licenses
The New York State Cannabis Control Board has approved 52 adult-use Cannabis Conditional Cultivator Licenses across New York State.
"New York's farms have been the backbone of our state's economy since before the American Revolution, and now, New York's farms will be at the center of the most equitable cannabis industry in the nation," Governor Kathy Hochul said. "I'm proud to announce the first adult-use cannabis cultivation licenses in the state, and I'm proud of the work the Office of Cannabis Management and the Cannabis Control Board are doing to get adult-use cannabis sales up and running as fast as possible without compromising our mission to uplift communities and individuals most impacted by the past century of cannabis prohibition."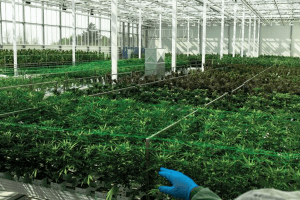 Under legislation passed in New York communities had until Dec. 31, 2021, to opt-out of legal sales of marijuana. Communities that did not make a decision were automatically opted in. The Town of Haverstraw is Rockland's only opt-in town, along with the villages of Nyack, Piermont, Airmont, Spring Valley, Chestnut Ridge, the Village of Haverstraw, and Hillburn. The remainder of the county's municipalities voted to opt out – which means cannabis retailers will not be permitted in their jurisdictions until or unless they opt back in.
The approvals are part of the Governor's "Seeding Opportunity Initiative" which allows New York residents with prior cannabis-related criminal offenses to make the first adult-use cannabis sales. The first adult-use cannabis sales will come from products grown by New York farmers. The Seeding Opportunity Initiative allows what officials call "equity-entrepreneurs" to be the first to make adult-use cannabis sales in New York.
To qualify retail owners must have a cannabis-related conviction that occurred prior to the passage of the Marijuana Regulation and Tax Act on March 31, 2021, or had a parent, guardian, child, spouse, or dependent with a pre-MRTA cannabis-related conviction in the State of New York. They also must have experience owning and operating a successful business in the State of New York.
The approved licenses came from a pool of over 150 submitted to the Office of Cannabis Management (OCM) following the March 15 opening of the online application portal. The OCM will continue to review applications on a rolling basis.
---
Additional "329" Area Code Slated For Mid-Hudson Valley Region
An additional area code, 329, is coming to the Mid-Hudson Valley region, according to the New York State Public Service Commission.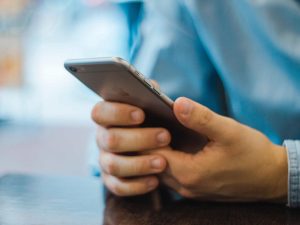 The new overlay, which officials expect to go into effect starting in the third quarter of 2023, will serve residential, business and wireless customers within the 845 area code region,  which includes all or parts of Ulster, Dutchess, Columbia and Greene counties and also Orange, Putnam, Rockland, Sullivan and Westchester counties.
Officials said the new 329 area code will only apply to customers seeking new service, an additional line or customers moving service. Existing customers in the 845-area code will not be affected.
The price of a call, coverage area, or other rates and services will not change due to the overlay and calls between the 845 and 329 area codes will be considered local calls.
The agency cited a need to meet increased demand for residential and business phone numbers in its April 14 decision to approve the new overlay. Officials said the overlay is the least expensive, disruptive and frustrating method for telephone customers as officials seek numbering relief in the 845-area code.
The commission expects the new area code to provide telephone numbering relief for approximately 28 years.
---

MTA Metro-North Unveils Upgrades At Nanuet Station
MTA Metro-North Railroad President Catherine Rinaldi officially opened the rebuilt platform shelter at the Nanuet Station last week. The station has been upgraded with amenities to improve passenger communication and rider experience.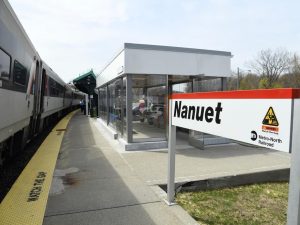 The shelter has been outfitted with benches with USB connections, LED lights, a fully glass enclosed waiting area, heating, a wooden ceiling, and directional signs on the exterior of the new shelter. The platform shelter has been redesigned in compliance with the Americans with Disabilities Act.
Communication and security enhancements include the installation of a new speaker and camera inside the shelter and "Help Points" — metal enclosures that contain an emergency call box with a direct line to MTA Police Department (MTAPD) and topped with a high intensity LED beacon that provides high visibility and helps deter potential crime.
A kiosk that displays real-time train departure information has been added.
The Nanuet Station is the Pascack Valley Line's busiest station in New York, with approximately 600 daily customers prior to the COVID-19 pandemic.
"A modern, attractive and clean station is an important part of the Metro-North customer experience," Rinaldi told those gathered. "Part of that improved customer experience is largely owed to the efforts of Orrin Getz, a leading voice for all Metro-North riders, but especially for West of Hudson riders, being a Pascack Valley rider himself. The shelter has been deservingly dedicated to Orrin, in recognition of his accomplishments and years advocating for improved service on behalf of his community."
The upgrades are dedicated in memory of Orrin Getz, the former Vice Chair of the Metro-North Railroad Commuter Council.
"Orrin Getz dedicated decades of his life to advocacy on behalf of Rockland County commuters and is exactly why I asked for this shelter to be named in his honor," said Rockland County Executive Ed Day. "Rockland County looks forward to continued collaboration with Metro-North and New Jersey Transit to further improve service on the Pascack Valley line and revitalize other stations in our County, because as we know much, much more needs to be done for our beleaguered Rockland commuters."
Both the station shelter work and the real time information upgrades are funded through the MTA's capital program. The shelter work was performed by Pleasant Contracting Corp., a Staten Island-based contracting company that participates in the MTA's Small Business Mentoring Program.