RCBJ-Audible (Listen For Free)
160 North Route 303 In West Nyack, Former Temporary NY State Thruway Site, Sells For $6.2 Million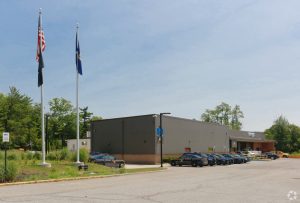 Continental Group Holdings, LLC, through its sole member Avi Meyer of Chestnut Ridge, purchased the 42,000 square-foot warehouse property at 160 North Route 303 in West Nyack for $6.2 million. The closing took place March 23rd, with the purchaser taking two mortgages totaling $5.78 million.
The 4.2-acre vacant property was temporarily occupied by the New York State Thruway Authority during construction of the Mario M. Cuomo, Jr. Bridge. The property was retrofitted for the Thruway Authority by Tappan Zee Constructors in 2014 to meet Thruway and State Police specifications. Substantial improvements were made to the site, including an eight-foot-tall privacy fence, neighborhood-sensitive lighting, and landscaping.
Before that, the warehouse was used as a printing plant for the Journal News and other print media. The purchaser owns several other local businesses, including Continental Kosher Catering, also based in Chestnut Ridge.
---
Assemblyman Ken Zebrowski Introduces Legislation to Increase Transparency in Cash Property Purchases by LLCs
In response to continued difficulty identifying LLC owners purchasing properties for cash, Assemblyman Ken Zebrowski (D-Rockland) introduced legislation requiring disclosure of the source of these funds to the Department of Taxation and Finance. Additionally, the bill requires reporting the name and address of foreign nationals funding such purchases.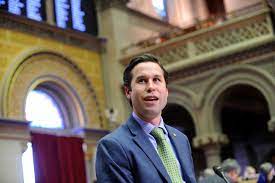 In 2019, legislation sponsored by Zebrowski was signed into law requiring LLCs to disclose their owners when purchasing residential real estate. This new legislation will expand the scope of disclosure for real estate transactions to include specific details about the source of funds for the purchase.
"Over the years, we have seen the large influx of foreign money into cities like New York to purchase real estate anonymously under LLCs," said Zebrowski. "Many of these properties are used to launder money and avoid tax regulations, while a complex web of entities with different owners are used to hide the true sources of these funds. This legislation will pull back the curtain on these actors and require those in true control of these funds to be made known to the Department of Taxation and Finance."
The bill is modeled after a pilot program used by the Financial Crimes Enforcement Network in 12 cities, including New York. The newly introduced legislation would apply statewide and give New York tools to investigate money laundering schemes. Under the regulations, LLCs would be required to disclose the type of funding used for the purchase, bank account information of any funds used in the purchase, and the amount used by each source of funds.
---

Rockland County Awards Four Restaurant COVID Revival Grants; More Available
The first four applicants for federal American Rescue Plan money earmarked for local businesses under the Reviving Rockland Restaurants Grant Program have reached the award stage.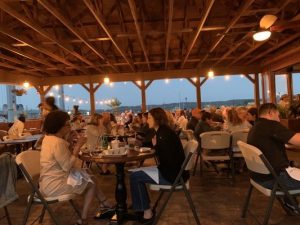 Cornetta's Restaurant and Marina in Piermont, Diddy's Soul Food and Lounge in Suffern, Lynch's Restaurant in Stony Point, and AquaTerra Grille in Pearl River are the first restaurants to reach the contract phase with awards ranging from $17,000 to the maximum $25,000, Rockland County Executive Ed Day and County Legislature Chairman Jay Hood Jr. announced Thursday.
The program is reimbursing businesses between $5,000 and $25,000 for past or future expenses for eligible outdoor dining COVID-19 mitigation equipment.
"Restaurants stepped up and did everything in their power stay open for business through the pandemic and we are committed to doing whatever we can to help them," County Legislature Chairman Jay Hood Jr. said. "This grant will remain open until the funding is exhausted. We encourage all restaurants to apply as soon as they can."
Restaurants have faced many difficulties during the COVID-19 pandemic such as periods of closure, reduced capacity, or declining revenues when customers were unable or unwilling to dine-in. These challenges had significant negative impacts on restaurant employment and the economy, county officials said.
The Reviving Rockland Restaurants program is still accepting applications and businesses are encouraged to apply. Eligible entities include restaurants, food stands, food trucks, bars, saloons, lounges, taverns, bakeries, delis, cafes, breweries, wineries, and other similar places of business.
Eligible expenses include, but are not limited to:
Tents
Heat Lamps or other electric heating equipment
Additional tables and chairs for outdoor dining
Market Umbrellas
Plexiglass Shields
Tarps
Patio Fencing
For more information and to download an application visit this county webpage.