RCBJ-Audible (Listen For Free)
Owners Of Bella Gianna's On Route 303 Denied Request To Redevelop Site For Commercial Use
The Town of Clarkstown deferred to a recommendation from the Town Planning Board to keep a restrictive covenant in place on a restaurant property at 77 Route 303 in Congers. The board on Tuesday voted four-one to uphold the recommendation of the Town Planning Board, which has twice voted against allowing use of the property to change from restaurant to commercial and office.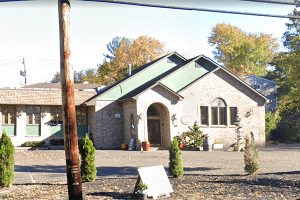 The Town Board echoed concerns over setting a precedent for lifting covenants but also questioned the applicant on the veracity of its representations – everything from alleging that neighbors had no objection to the change of use to whether or not they had been adequately informed on the proposed use. The applicant has told the town it is in contract to sell the building to an exterminator.
All members of the town board, except Councilman Patrick Carroll, expressed a reluctance to lift the covenant. Supervisor George Hoehmann suggested tabling the application to gather more feedback from neighbors. But Attorney Thomas Lee, representing the Vasti family, which owns the restaurant that has been for sale for several years, pushed the board to take a vote.
The hearing became contentious when the owner's son, Vincent Vasti, said he'd been told by both the Supervisor and Councilman Michael Graziano that they would "get this done." After the council voted against lifting the restrictive covenant, Hoehmann denied having made any commitment, and Vasti shouted, as he was leaving the chamber, "I have Graziano on tape."
Originally, the parcel surrounded by a mostly residential neighborhood to the east of Route 303, was zoned R-15. The property was re-zoned to CS (commercial shopping) to accommodate Romolo's restaurant, but the restrictive covenant limited the owners from expanding the use of the property to those otherwise permitted in the CS zone including churches, schools, offices, animal hospitals, auto parts stores, appliance stores and many other retail uses.
Bella Gianna's purchased the restaurant property from Romolo's in 2007 for $1.4 million.
---
Dr. Michael A. Baston Elected to the Board of Trustees of Teachers College, Columbia University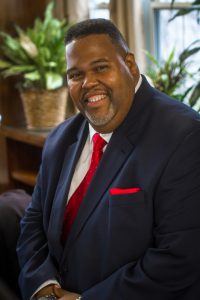 Dr. Michael A. Baston, president of Rockland Community College, has been elected to the Board of Trustees of Teachers College, Columbia University for a three-year term. Teachers College, Columbia University, based in New York City, is the first and largest graduate school of education in the United States, and more than 150 programs for students to earn graduate degrees conferred by Columbia University.
Under Baston's leadership since 2017, RCC has launched a Hospitality and Culinary Arts Center, a Guided Pathways influenced academic school model, Career and English Skills Academies to address middle-skills workforce needs and secured over $30 million in grants including back-to-back Title V Developing Hispanic-Serving Institution awards, the largest in RCC's history. Dr. Baston's "Steps Beyond Statements" Initiative has helped to signal specific steps that educational institutions can take to foster inclusive excellence.
"I am so proud to serve in this role as a trustee for Teachers College at Columbia University," said Baston. "Their mission to create a more equitable and peaceful world, aligns with my goals of ensuring that everyone has the same opportunities to define their own success and become the best version of themselves."
---

Aufgang Architects, LLC of Suffern Creates Advisory Team To Promote Energy Efficiency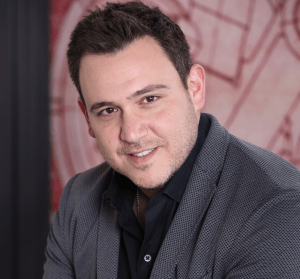 Aufgang Architects, LLC, a Suffern-based architectural firm, has created a new team that provides building owners and developers with evaluations and recommendations to help them save money by improving systems and energy efficiency.
"Our new Building Systems Advisory Unit (BSAU) advises owners on their decision-making process to ensure a comprehensive approach to their increasingly complex systems design and engineering requirements," said Ariel Aufgang, principal of Aufgang Architects.
Samuel J. LaMontanaro has been named Director of Engineering at our firm and will lead the BSAU. "He and his team have the experience and expertise to recommend new avenues and technologies to create more efficient and healthier building environments," said Mr. Aufgang.
"Our approach is to utilize more efficient technology to mitigate our clients' energy and utility costs, thus controlling operating expenses," said Mr. LaMontanaro.