RCBJ-Audible (Listen For Free)
Re-Inventing The Mall Depends On Community Buy-In, Civic Engagement
By Paul Adler
As we look ahead to a post-pandemic future, there's one market segment that's most ripe for redevelopment and transformation: the traditional retail mall.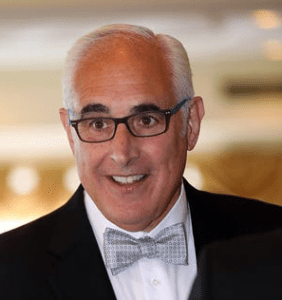 My prediction is that this class of real estate will emerge as one of the most valuable asset classes in the post-pandemic world, so long as it reinvents itself in the myriad ways retail malls are morphing nationwide.
The word of the day in the commercial real estate milieu is repositioning, and it's coming to a mall near you.
Owners of these malls like the Shops at Nanuet and The Palisades Center must reposition these partially vacant, aging properties into contemporary, vibrant mixed-use developments to reflect the new suburban landscape for the next 25 years. We are seeing this trend throughout the country with mall owners integrating housing, hotels, convention centers, post offices, public spaces and other innovative components into their real estate footprint. Most malls are well situated to become transit hubs. Some have integrated houses of worship.
Malls are struggling. New Jersey mega mall American Dream's owner reportedly is seeking an extension to repay its construction loan on the $5 billion entertainment-and-shopping venue. Triple Five Group asked the JPMorgan-led group of lenders for a four-year delay on paying back nearly $1.7 billion in construction financing.
The American mall is under pressure from e-commerce, which has shifted how consumers behave. Add to that the pandemic, which has tempered some group gathering. But even before the pandemic, malls, particularly the Shops at Nanuet, have been crushed by the disappearance of big box retailers and department stores.
The art of achieving transformational adaptive re-use in a town does not rest with the landlord itself. This is a collaborative process. It takes the right balance of stakeholders, which includes mall owners, lenders, taxpayers, environmental groups, planners, school districts, first responders, and the neighbors. Are all critical. Buy-in is necessary to optimize the climate for investment and change. Most would agree a deserted or ghostly mall benefits no one.
Staying relevant and transforming what was once old into something new again is more than an adage – it's needed progress. Existing malls tend to have a tremendous footprint usually spread over vast acreage. We as a community have to work with what exists and help to transform these oases into new landscapes that make economic sense. We must build more resilient and sustainable community by envisioning hubs of civic, cultural, and commercial needs for generations to come.
Paul Adler is Chief Strategy Officer of Rand Commercial. paul.adler@randcommercial.com