RCBJ-Audible (Listen For Free)
Rockland County Announced Small Business Assistance Grant Program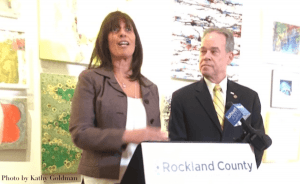 Rockland County has launched Small Business Assistance Grant Program to aid for-profit small businesses located within Rockland. A total of $250,000 in grants funds are available.
Businesses with 25 employees or less are eligible for grant awards between $5,000 – $15,000 for expenses incurred after March 3, 2020. Businesses will be subject to eligibility requirements and if approved grants can be used for the following types of expenses:
    Rent/Mortgage (arrears).
    Inventory (finished goods, raw materials/components, etc.).
    Marketing expenses (advertising and promotion, etc.).
    Small equipment (such as items required for a worker's job function, etc.).
    Supplies (operational items).
    Maintenance/Repairs (such as corrective and preventive care of machinery, equipment, etc.)
A complete list of eligibility requirements is available, along with the application form, on the Rockland County Government website.
---
Charter Oak Fire Insurance Sues Alpha Omega Realty For Fraud
Alpha Omega Realty in Rockland County allegedly applied for workers compensation insurance for one employee in 2016, Charter Oak Fire Insurance Co. but employed more than 90 people and avoided nearly $1.5 million in premiums, according to the lawsuit.
Charter Oak is suing Alpha Omega and its owner, Anthony Frascone, for fraud in U.S. District Court, White Plains, and is demanding the premium that was never paid, according to a Feb. 3 complaint.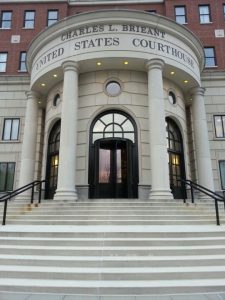 Frascone and Alpha Omega "knew the representations were false," the complaint states, and made them "with the intent of fraudulently inducing Charter Oak to issues its policy of insurance at a reduced and inaccurate premium amount."
Rockland District Attorney Thomas Walsh accused Anthony P. Frascone, 51, of Congers, of grand larceny and insurance fraud in an indictment filed last month.
Charter Oak, of Hartford, Connecticut, claims it issued a workers' compensation and employer liability policy for November 2016 to November 2017. The policy covered Alpha Omega Realty, of Spring Valley, and Alpha Omega Building Consulting Corp., of Congers.
Workers compensation insurance provides cash or medical benefits for workers who are injured or become ill as a direct result of their jobs. Almost every New York business is required to provide the coverage.
The insurance policy premium is based on an applicant's "actual exposure," the nature of the work and the number of workers, according to the complaint. So based on a $40,000 payroll for one real estate employee, according to the indictment, the annual premium was $403.
But the Alpha Omega companies were general contractors on New York construction projects and employed more than 90 people, the complaint states. They should have paid $1,498,748 for the coverage.
Charter Oak accused the defendants of breach of contract and fraud, and it is demanding restitution for the value of insurance coverage provided.
---

---
Rockland County Youth Bureau Accepting Applications For 2022 Rockland Conservation & Service Corps (RCSC)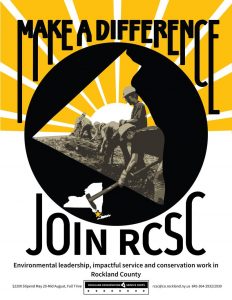 Rockland Conservation Corps members perform a variety of outdoor, environmental community service projects throughout the Rockland region. Responsibilities include educating the public about water stewardship, ecological conservation and environmental health issues, fieldwork and data collection, building and maintaining nature trails, teaching environmental education, planting gardens, patrolling streams, connecting young adults to their local environment, facilitating clean ups, and implementing food recovery programs, among others. Corps members take an active role in beautifying, protecting, and preserving Rockland's parks, open spaces, and valued resources.
Students must be at least 18. Members are required to serve 350 hours between May 23rd and mid- to late-August at local sites that may include the Rockland County Division of Environmental Resources, the Clarkstown Planning Department, the Town of Ramapo, the Rockland County Drainage Agency, Lamont-Doherty Earth Observatory and Cornell Cooperative Extension, among others.
Members are paid a $2,300 living stipend for the summer. After successful completion of 350 hours, Corps Members earn an additional $1,342.86 educational award provided by AmeriCorps and The Corps Network.
Fifty hours of training are included in the 350-hour time commitment where members are trained in areas including environmental education, trail building, conservation, curriculum development, leadership, team building, safety as well as a variety of other pertinent topics.  Members will also earn valuable work and service experience, network professionally and socially, potentially earn college credit and make improvements in the community.
This is a full-time, 35-40 hours per week, opportunity over the summer that is considered community service not a job. Candidates that are selected for the program will have a summer schedule that will permit the completion of the 350-hour time commitment.
Applications are due Friday, April 8, 2022. The program begins on May 23, 2022, with most of the service taking place late May through August. Candidates can request an application by phone (845) 364-2937/2932 or by e-mail rcsc@co.rockland.ny.us. Candidates are encouraged to apply as early as possible.