RCBJ-Audible (Listen For Free)
Landlords And Prospective Dispensaries Need To Bone Up On The Regs & Still-Forming Laws
By Judith Bachman
As New York begins to sort out the regulatory framework for the Marijuana Regulation & Taxation Act (MRTA), the statute that legalized the adult-use/recreational marijuana, legal guidance for establishing physical cannabis business locations under the new law is also beginning to take shape.
MRTA, itself, provides some real estate parameters.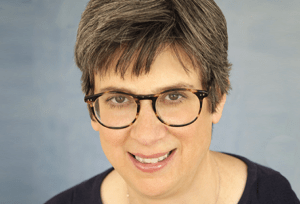 Under the statute, a cannabis retail licensee cannot locate a storefront within five hundred feet of a school or within two hundred feet of a house of worship.  These geographical limitations are analogous to the limitations under New York's Alcohol Beverage Control Law.
Beyond those geographical limitations, municipalities can develop zoning and other reasonable time, place, and manner restrictions for marijuana dispensaries and/or on-site consumption lounges in their jurisdiction.
Under MRTA, towns and villages had the chance to opt in or out of permitting such establishments within their borders; a list of opt in or opt outs by each of Rockland County's towns and villages can be found at https://rcbizjournal.com/2021/12/28/cannabis-opt-ins-opt-outs-undecideds/.   Even if a municipality initially opted out of MRTA, they may yet face the prospect of cannabis use and regulation within their borders, either by virtue of a public referendum, or the ability, under MRTA, to reverse their own course.
As the State and municipalities work to set the parameters for marijuana dispensaries and/or on-site consumption lounges, commercial landlords and prospective entrepreneurs would do well to start educating themselves on some operating procedures for cannabis ventures.
First, as with the permitting process of alcohol related businesses, the State will not issue a permit to marijuana dispensaries and/or on-site consumption lounges, unless the permit applicant already owns the property where the business will be located or has a signed lease.  That means that any lease for a cannabis business must have a termination clause in the event that the prospective entrepreneur does not receive a permit to operate.
The lease, in turn, due to the patchwork of marijuana related laws and regulations yet to come, will require some provisions that vary from customary commercial lease terms.
Some of those divergent provisions might include: Limiting the requirement that a tenant comply with all laws to carve out federal cannabis criminal laws, limiting the landlord's right to re-entry since there may be legal prohibitions as to who can visit the premises and when, and allowing for the payment of rent in cash since banking for cannabis businesses is not yet widely available.
With the economic optimism New York's new marijuana law has brought, it is clear that much is left to be determined, including, its impact on commercial real estate.  Landlords and prospective tenants must keep up with the coming regulations from the State and municipalities to ensure their leases are compliant.
Judith Bachman is the founder and principal of The Bachman Law Firm PLLC in New City. judith@thebachmanlawfirm.com 845-639-3210, thebachmanlawfirm.com