RCBJ-Audible (Listen For Free)
Extra Space Storage Opens at 100 Snake Hill Road In West Nyack
A self-storage facility located on Snake Hill Road in West Nyack, and visible from the New York State Thruway, has opened its doors.
Extra Space Storage, a Class A state-of-the-art self-storage facility, was developed in partnership with the Rockland County-based Kirchner and Yassky families, and the Poughkeepsie-based real estate investment firm Kirchhoff.  Previously, the property was occupied by McLaren Engineering and Bel-Bee Products for three decades.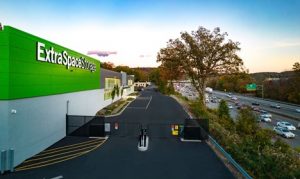 The partnership converted the building from a one-story, 52,000 square-foot building into a two-story structure comprising more than 100,000 square feet.
"We are extremely pleased to bring this phenomenal new self-storage facility to a market that we believe was underserved prior to the completion of this Project," said Steven Yassky, partner and president of Rockland Realty Commercial Real Estate Services, LLC. "The Project truly benefited from the support of our community, particularly the leadership of Clarkstown."
John Hettinger, a Principal of Kirchhoff, added: "Our Firm is very proud to have partnered with the Yassky and Kirchner families on this wonderful Project, and we are confident in the operational capabilities of our manager, Extra Space Storage."
The new facility is fully-climate controlled, well lit, and has been developed with industry-leading security and access control systems incorporated throughout.  The property's unit mix comprises a diverse array of sizes designed to meet a variety of storage needs.
The Kirchner and Yassky families have been partnering on real estate projects since the 1980's, including Nanuet Commons (formerly Thruway Plaza Shopping Center, which is set to break ground this spring,), Spring Valley Marketplace, and Charlotte Business Park.
The Dutchess County-based Kirchhoff is a real estate principal investment firm specializing in self-storage, student housing, multifamily and medical office properties.
David DeVito from M&T Bank provided financing for the Project.  Nick Malagisi and Hans Hardisty of SVN Commercial Realty, both of whom are leaders in the self-storage brokerage industry, played an important role in facilitating the project at its inception.
---
Creative Response to Conflict Commemorates MLK, JR Day with an Online Panel & Discussion on Reparations
As an inaugural event in its 50th year, and in commemoration of MLK, Jr Day, Creative Response to Conflict, along with several Rockland partners, is hosting an online reparations event at 2pm on Sunday, January 16, the day before the holiday.
Initiated by Creative Response to Conflict, the event is co-sponsored by the MLK Multipurpose Center, Spring Valley NAACP, Konbit Neg Lakay, MADE Transitional Services, Proyecto Faro, Rockland Jews for Immigrant Justice, Filipinx Solidarity Collective, Center for Safety and Change, Rockland Coalition to End the New Jim Crow, Power of Ten, Rockland Immigration Coalition, Community of Living Traditions, and Rockland United.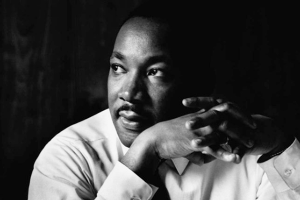 The US has never made amends for its enslavement of black people or any attempt to compensate descendants of the brutal system. Proponents of reparations believe slavery's legacy of structural white supremacy, economic injustice, and violence cannot be overcome without repairing the harms it caused.
Attendees will hear from Latriece Clark, academic and Coordinator of the Grassroots Reparations Campaign; Sherly Fabre, co-chair of the Truth Telling Project and representative to the United Nations for the International Fellowship of Reconciliation, and Cris Houston, attorney, mediator, law professor and racial justice activist. There will be a discussion following the panel.
Founded in 1972 and rooted in nonviolence, peace, and civil rights, Creative Response to Conflict hopes to raise awareness among and provide information to Rockland residents about the history of and current movement for reparations and encourage action to end racism.
Register your name and email (at bit.ly/3GQJ8oo) to receive the Zoom link.
---

Piermont Winter Farmers Market Remains Outdoors For Second Year Running
The Piermont Farmers Market will continue into winter on Sundays from 10am – 2pm in the parking lot of Piermont Public Library beginning January 2nd.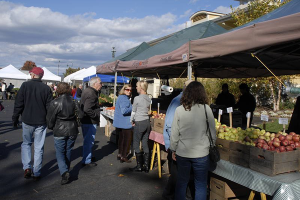 This will be Piermont's second outdoor winter market. For seven years, an indoor market called "The SOUK" was operated at the OUTSIDE IN Gallery & Espresso Bar, but due to the COVID-19 pandemic, organizers decided to keep it outside in the center of town as they did last year.
"Customers and vendors asked us to keep the market going and most of our summer market vendors are continuing with us", said Joe Serra, market manager and co-founder of the Valley Area Network & The OUTSIDE IN. "Many people still feel safer shopping outdoors, especially with Omicron spreading rapidly. So we'll keep it going as long as there is interest. We did reduce the hours so that our vendors won't have to be out in the cold for 5 hours".
The move from Parelli Park, where the market is otherwise held from spring though the fall, was made for comfort and safety reasons, says Serra. The library lot is further away from the cold winds of the Hudson and on pavement which can be plowed after any snowfall. The market will expand into M&T Bank's parking lot later in the season to accommodate more vendors.