RCBJ-Audible (Listen For Free)
United Way of Rockland Names Stephen Papas As President & CEO
United Way of Rockland County has named Stephen Papas as its new President and CEO.
"We are delighted to welcome Stephen to his new position at the United Way," said UWRC Board Chair Bob Murray. "He is very well-known throughout Rockland County and brings a broad level of experience and passion to the position that will lead us as we continue our vital work in the community,"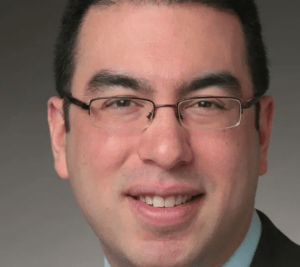 Papas, a Rockland County native, began community service began early in life helping those with food insecurity through a church youth group. After graduating from University at Buffalo in 2007, the new president worked for several local legislators. After graduating with a Master's Degree in Public Administration from Pace University, he worked at the Legal Aid Society of Rockland County.
More recently, Papas spent six years at Meals on Wheels of Rockland, expanding their connections with various healthcare providers in the region. Papas also spearheaded efforts to adjust the program structures in both the Home Delivered Meals program and Senior Activity Centers to meet the needs of healthcare providers and address the Social Determinants of Health.
"I am thrilled to join the United Way of Rockland County to lead our efforts to improve the health, education and financial stability of every person in Rockland County," said Papas, adding, "I believe that only as a united community in partnership with businesses, nonprofits, and government will we succeed as a county."
Stephen will join the UWRC's team Dec. 6.
---
KeyBankAssists Launches in Hudson Valley to Provide Support for Small Businesses, Non-Profits and Families
KeyBank has launched the fifth round of its #KeyBankAssists program in support of small businesses, non-profits, and families in the Hudson Valley, as well as across several communities the bank serves. To date, the #KeyBankAssists program has provided more than $1 million through consumer and small business giveaways, as well as donations to front-line workers and local charities.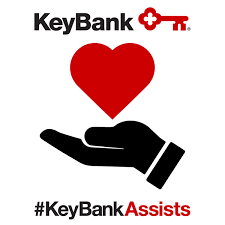 KeyBank has teamed up with local social media influencer Irene Wallace  (Instagram handle: @i_on_the_valley) to support local restaurants. KeyBank will surprise patrons at several local restaurants with gift cards, as well as with gift card giveaways on the influencer's social channel. The gift card purchases will deliver support to small businesses and individuals as the community continues to recover from the economic impact of the pandemic.
KeyBank will also donate $5,000 to People to People in Nyack to help families in need this holiday season.  Additionally, KeyBank and Irene Wallace will donate $5,000 to My Hope's In You Small Animal Rescue, LaGrangeville NY.
"Our entire community has been impacted by the spread of COVID-19", said KeyBank Hudson Valley/Metro NY Market President John Manginelli. "While we have made strides, many businesses, nonprofits, and individuals in our community are continuing to struggle economically. Despite our progress, our communities still need our help and all of us at KeyBank are pleased to be able to provide this much needed assistance that will help them sustain and get through COVID-19."
---

West Haverstraw Elementary School Students Among Winners of GDC Giving Thanks Greeting Card Contest
Students' School Received $5,000 Donation From GDC
Ginsburg Development Companies has announced the winners of the Thanksgiving Giving Thanks Greeting Card Design Contest, in which elementary school students from four different schools in Westchester and Rockland Counites created a drawing for the front of a greeting card sent to residents of GDC's rental buildings.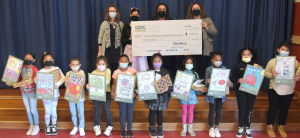 The winning students received a framed copy of their award-winning design along with a new iPad. Each of the student's schools received a $5,000 donation from GDC. A total of $20,000 was donated to four elementary schools.
Among the winning students were third-graders from the West Haverstraw Elementary School: Sofia Feliciano, Nicolle Hernandez, Eddie Rosario, Alexandra Guaman, Yarelis Remigio, Gabriella Bulusan, Elianny Garcia Jimenez, Aleah Duncan, Rosmayri Garcia and Nicole Nunez. The awards were presented at a ceremony held at the school November 23.
"We were very impressed with the creativity of the many designs that we received from these young students. GDC is proud to honor these talented students and pleased to make a donation to their school," said GDC principal Martin Ginsburg.