RCBJ-Audible (Listen For Free)
A Big Job With A Community-Minded Focus
By Judith Bachman
"Good help to those in need."
That is the mission of Bon Secours Charity Health System and, in turn, Suffern's Good Samaritan Hospital, a member of the Westchester Medical Center Health Network (WMCHealth). That mission also encapsulates all that CEO Dr. Mary Leahy is and all that she means to Rockland.
Dr. Leahy and I recently chatted so that I could learn more about her. Even before we started talking, though, it was clear that Dr. Leahy's dedication to care has made her a beloved part of the community. As we sat outside a coffee shop in downtown Suffern, people passing by stopped to speak with her. The mayor asked about joint events with the hospital. Another man interrupted to thank Dr. Leahy for something. Others greeted Dr. Leahy warmly, as if she were an old friend.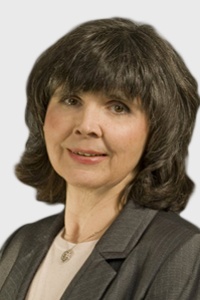 When we finally did have a chance to speak, I only became more impressed with her and all that she does. She is a long serving health system CEO and one of the few women in the position.
At the start of her career path, Dr. Leahy grew her private practice into one of the largest primary care practices in Rockland County. In 2012, she became SVP of physician operations for Bon Secours Medical Group and a year later she was named CEO of Bon Secours Charity Health System.
As the CEO, she oversees a health care system that spans three hospitals; the Bon Secours Medical Group; a regional home health care agency; two long-term care facilities; an assisted living facility; and an adult home. In 2015, Dr. Leahy played a key role in facilitating the joint venture between Bon Secours Health System and WMCHealth whereby WMCHealth became the majority owner of Bon Secours Charity Health System.
Even with all that, Dr. Leahy still sees patients every week. She loves caring directly for people and believes that it ensures that the health system she heads remains patient centric.
In doing so, Dr. Leahy has come to recognize that Good Samaritan Hospital is not just a hospital. She feels that it is an anchor of the community. It is one of the largest employers in the county, and it is an economic engine. The hospital and staff take their community responsibility beyond the hospital's campus with outreach, vaccination drives, and public health campaigns. WMCHealth was the Hudson Valley COVID vaccine hub and facilitated the distribution of over 2.3 million vaccine doses.
The interwoven nature of Good Samaritan and the community was a source of strength through the pandemic. People turned to the hospital for information and critical care in the worst of the crisis. The staff worked endless hours, and supported each other, and the patients in their charge. Every time a Covid patient recovered, the entire team cheered them on their way out of the hospital. Dr. Leahy is proud of the heroic efforts of her staff and grateful for the support that the community offered throughout the pandemic.
While Covid continues on, Dr. Leahy notes that some adjustments made in the pandemic are for the good. The hospital established a linked IT hub with Westchester Medical Center, to help monitor patients and deliver the best care possible. Staff rolled out an app to enable improved communication with patients and families.
Unfortunately, as with other businesses and not for profits, the hospital's fundraising efforts have suffered in the pandemic. Currently the health system's foundation relies on on-line donations and virtual events. To help this vital community resource go to https://www.goodsamhosp.org/good-samaritan-hospital-foundation
Judith Bachman is the founder and principal of The Bachman Law Firm PLLC in New City. judith@thebachmanlawfirm.com 845-639-3210, thebachmanlawfirm.com